4 min read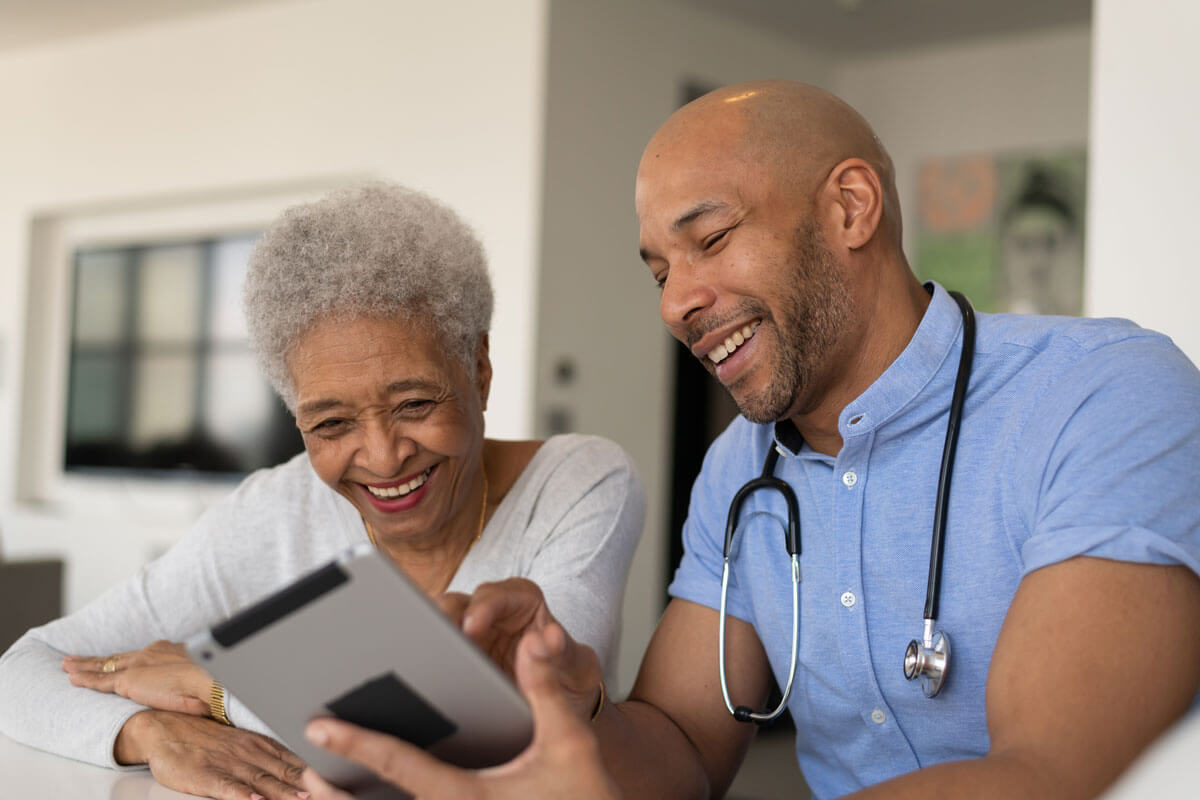 Last month, we were invited to participate in a South by Southwest (SXSW) panel discussion on clinical trial diversity alongside Pfizer's Head of Clinical Trial Diversity Sandra Amaro and Parexel Chief Commercial & Strategy Officer Peyton Howell, two leaders doing important work in this space. Moderator Eric Roberts, VP of Trial Diversity at Hū, part of Real Chemistry, engaged the panelists in meaningful conversation around advancing racial equity in clinical trials — starting with lessons learned from COVID-19.
When the pandemic hit, the country bore witness to the ways in which the disease disproportionately impacted Black and Brown communities at the highest rates — both in terms of confirmed cases and mortality. "But this is not something that just crept up on us in 2020," Pfizer's Sandra Amaro said. "This is a long-standing historical issue. I think COVID just put the spotlight on it." There is a significant amount of work that is still required to advance racial equity in healthcare.
Racial equity in clinical trial recruitment & enrollment
Late last year, the FDA released new guidance on trial enrollment practices. Geared toward better reflecting the patient populations most likely to use the drug in development, the guidance was a giant step toward addressing racial equity in clinical trials and an encouraging indicator of the progress to come — but, as Amaro pointed out, they are not a binding directive.
"At Parexel, we are acting like they're binding, or more of a foundation or platform for us to build upon, and I think we all have to challenge ourselves to go even further," said Howell. "That's what we really have to focus on: making sure we utilize this moment … to make sure we can build upon it for the future."
Addressing racial equity in clinical trials should begin at the earliest stage with conversations about what intended populations should look like for a given trial. Starting the process there, Amaro said, embeds equity as a priority through the entirety of the development lifecycle. And the work doesn't stop there.
"We then need to make sure we are monitoring recruitment and pulling threads to identify trends so if there's time to pivot or influence," Amaro said. "Having technology, reports, and dashboards that give us real-time visibility into how we are recruiting within race, ethnicity, sex, and gender can help us course correct or pivot if we need to."
All of the panelists recognized the importance and value of technology in trial design, recruitment and execution, but Parexel's Peyton Howell pointed out a fundamental approach to technology: "At Parexel, we think about technology as an enabler, not a solution. Obviously, the pivot has been dramatic across the board from all of the different patient-reported outcomes, type tools, capturing different data and new platforms and new devices, and of course telehealth, but there are challenges on the technology front, especially in terms of data quality, standardization and calibration."
Driving access by activating alternative trial sites
With complex therapies forecasted to make up 40% in global medicine spending by 2024, it is critical that we take steps now to cement racial equity in trial design, recruitment, and retention before increasingly complex, life-saving drugs come down the R&D pipeline.
Too many social roadblocks exist for clinical trials recruitment and participation. Limited availability for assessment tests, low awareness of the benefits and potential challenges of participating in clinical trials, and a lack of reliable dependent care are all common social factors that make participating in a clinical trial difficult. But perhaps the biggest obstacle to racial equity is dependence on traditional clinical settings — hospitals and clinics — for treatment, testing and check-ups during trials. As Amaro said during our panel, "We have to meet people where they are."
Earlier this year, we at Signify Health announced a partnership with Parexel to activate the home as an alternative site of care for trials, which, in conjunction with having robust, integrated technology, we believe is critical to driving diversity in clinical trials and must be baked into trial design from the start. As Peyton Howell said during our panel, we must use technology to make trials more accessible for all patients, to make trials easier to participate in, and, overall, to take the burden off of patients.
Ensuring health equity will require a multi-pronged approach in redesigning every point of contact within the healthcare system, including within clinical trials. As we continue to advance the conversation during National Minority Health Month, we believe that Signify Health is in a unique position to be part of the solution to bridge gaps in social care that are contributing to inequities in care.
---
Peter Boumenot is Chief Product Officer of Signify Health.