4 min read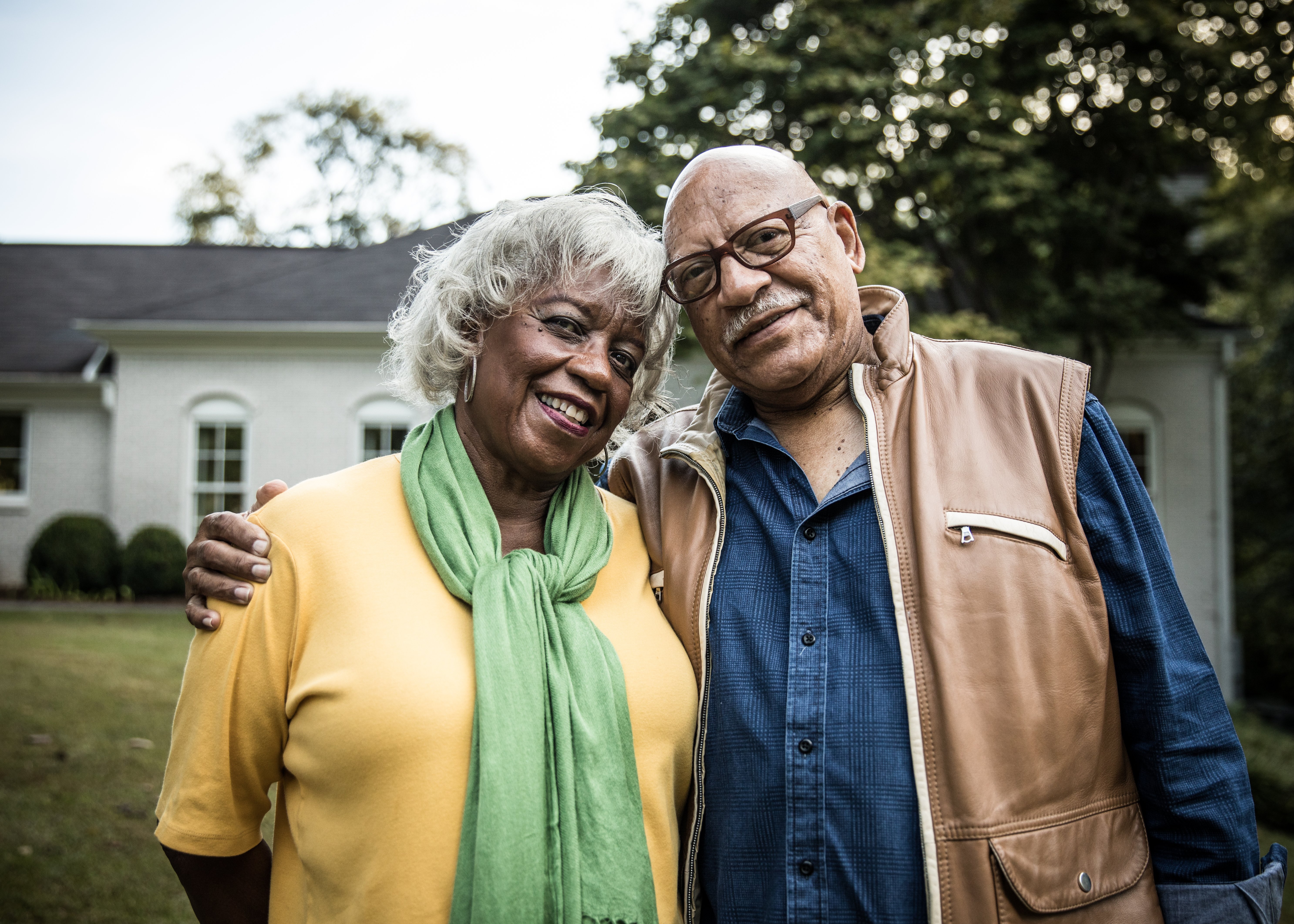 Americans are living longer than ever, thanks to advances in healthcare and improved public health initiatives. In fact, there are nearly 90 thousand people 100 years or older in the United States today, nearly double the number from 20 years ago. By 2030, all Baby Boomers will be 65 or older.

But it's not just about aging – it's about aging well. To stay healthy with each birthday celebration, we need to pay closer attention to our bodies and minds, and make sure our lifestyles and behaviors support healthy aging. It may not always be easy, but it is important. Savvy seniors are taking the right steps to live their best lives, and you can too.

The good news is, it's never too late to take control of your health. Online resources and tools that encourage simple lifestyle changes to lead a longer, healthier, and more independent life are just a keystroke away.

In celebration of Healthy Aging Month, we're sharing five tips from Signify Health providers, Elizabeth Dugan, MD and Elissa Greene, NP, to help you improve your health, and age with grace, joy, and dignity.

1. Get Moving

Build movement into every single day. Research tells us that sitting for too long is as bad for our health as smoking. Physical activity is critical to healthy aging. It's essential to heart, lung, brain, and joint health. Cardiologists recommend walking for 30 minutes, five days a week to strengthen the heart and boost circulation, but even stretching for a few minutes every day can ensure the musculoskeletal system is getting the attention it needs to function better.

Balancing exercises and basic yoga practices (there's even chair yoga for those who need it!) are other ways to move your body and reduce your risk of falling. Grab a friend and hold each other accountable to walk and stretch a few times every week.

2. Eat healthy, whole food

A healthy diet is key to living a healthier life. How we fuel our bodies affects more than our weight; it impacts immunity, strength, and energy. The foods, drinks, medications, and supplements we consume affect every function of our bodies and minds.

As we age, it becomes increasingly important to understand what you're putting in your body. While fresh fruits, vegetables, meats, and whole grains will always prevail when it comes to maintaining a healthy diet, it can be difficult (and expensive) to shop and prepare for every meal.

Look for low-sodium foods. Many foods, even canned and frozen, may have a lot of sodium. It is important to look at nutritional labels and reduce your sodium intake.

Health-supporting supplements are popular, however, be sure to consult your healthcare provider before consuming any non-prescribed supplements. It's important to know how that supplement will interact with prescription medications you may take. Many over-the-counter supplements, for example, can cause dizziness or thin the blood. If you have doubts, always ask a healthcare professional.

3. Be social and have fun!

The older we get, the more loss, grief, and isolation we tend to experience. For older adults who have trouble moving around, loneliness can be more acute – especially if family and friends don't live nearby.

Social isolation and loneliness are health hazards, and not only to our minds. Yes, they put us at high risk of depression, anxiety, and cognitive decline. But recent studies have found that social isolation also reinforces unhealthy habits that can have a harmful impact on our physical health.

We can live longer, more joyful lives by seeking and staying connected to others, whether it be by staying in touch with friends and family in person, digitally, or over the phone, by volunteering for a local organization, or by finding a community of people with shared interests and values.

As we age, social interaction should become a priority – even if it's difficult or uncomfortable. Experts have even suggested scheduling time to develop strong social connections that help combat loneliness.

4. Your mind matters, too

For some people, the aging experience can be frightening. It is completely normal to be worried about ourselves and our families as we age, but those fears and anxieties can impact our health. We don't get the restful sleep we need, we experience an unhealthy amount of stress throughout the day, and we can find ourselves adopting a more cynical or negative emotional state of mind.

These experiences put the cognitive health of older adults at risk, impacting memory, decision-making, and mood. These are completely natural feelings and behaviors, but that doesn't mean we need to let our anxieties control us.

Mindfulness exercises and meditation may be effective in combating fear and anxiety. It may feel impossible sometimes to learn how to relax and find calm, but luckily there are more resources available now than ever before. Try downloading an app that walks you through breathing exercises when you're feeling anxious, or leads you through a guided meditation when you're having trouble sleeping.

5. Be an active participant in your own health

When it comes to healthy aging, proactivity is the name of the game. We want to be one step ahead of the needs of our bodies and minds, and that means staying engaged with our healthcare.

In-home health evaluations are one of the best prevention tools available to older adults. Beyond the screenings that tell us what's going on with our physical health, these preventive services provide you with the opportunity to make use of the time you have with your care team to talk about any concerns you have about your health – whether that be your medications, your environment, or your mood. Think of preventive services such as the annual wellness visit and In-home Health Evaluation as an opportunity to take action – to provide your whole person with what you need to age healthily.

Get started now by making an appointment with your PCP for your annual wellness visit and see if your health plan covers an in-home assessment with Signify Health. Schedule your In-home Health Evaluation through Signify Health now!

Today's aging experience is much different than generations of the past. People lead active and fulfilling lives well into their eighties and beyond. Take these steps to ensure you too will live your best life now and in the future.