4 min read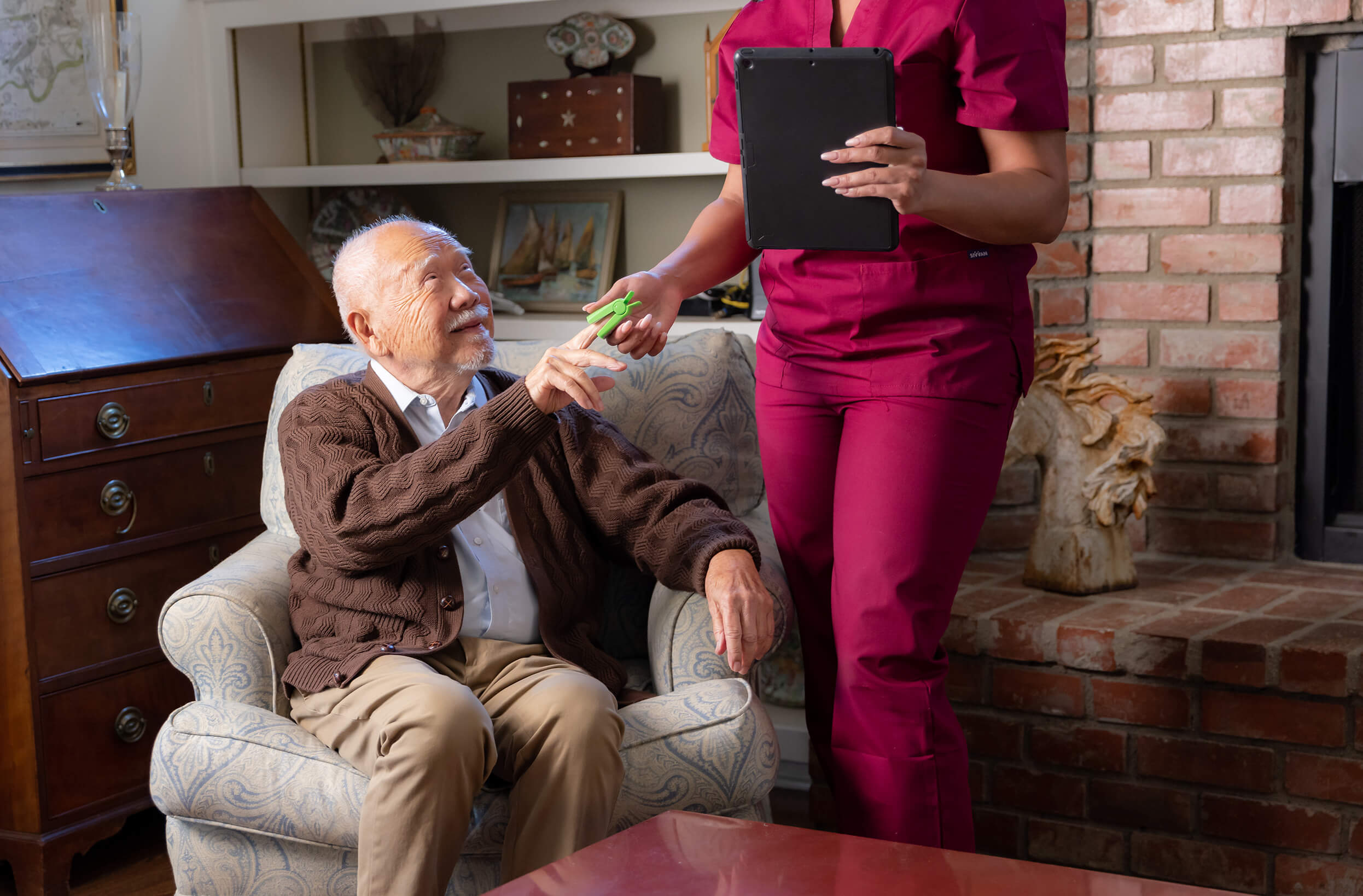 Sue Hubbard, NP-C, has been conducting In-home Health Evaluations (IHEs) for Signify Health for more than eight years. Sue's healthcare experience is impressive and includes performing outreach and delivering home care for 19 years. She hails from Iowa and travels much of the northeastern part of the state serving health plan members in the privacy and convenience of their homes.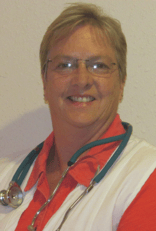 Sue has seen first-hand how in-home visits can improve people's health and quality of life. Clinicians like Sue Hubbard helped Signify Health reach more than two million people in 2022 through IHEs. As our nation's healthcare industry continues to make the transition to value-based care, IHEs can close care gaps, uncover risk drivers for social determinants of health, and allow clinicians to help people learn more about their overall health and well-being. We talked with Sue about what she sees every day in the homes of health plan members.
Tell us more about your role as a Signify Health nurse practitioner who performs In-home Health Evaluations.
My colleagues and I visit people in their homes and often discover they need a lot more help than what they tell their doctor. We report back to their doctor when we identify a person who needs assistance on many healthcare issues, like understanding their medications and how to take them correctly or if their home is not safe from falls or other potential accidents. We look at where they need grab bars, or support getting in and out of their home or the shower. And, sometimes they need case management with programs like Meals on Wheels or mental health assistance.
What's the most rewarding part of the work?
The most rewarding thing is helping to improve the health of health plan members. People love seeing us come. They're so thankful that we're there to help them. When we go into people's homes, we do a full head-to-toe assessment. They often tell us it is more than what their doctor does in the office and that we spend more time with them.
Do any stories stand out to you?
I was in a member's home when he was having some symptoms and not feeling well. When I did my assessment, I discovered his heart was in atrial fib! He needed to go to the emergency room immediately. So we called the ambulance, his family came, took him in, and, afterward, he really felt that I saved his life.
I had another encounter that was the most astounding one for me. The individual had COPD, but no family to help him. He was alone and at the point where he couldn't get to the doctor because he was so short of breath, yet he would not go to the hospital, even if an ambulance came to take him in. His doctor had been refilling his medicines for more than two years without seeing him. I spent two hours with him and did everything I could to help him: we called home care to come in and help him; we called case management and we scheduled Meals on Wheels. When the home health team got in, I'm pretty sure they talked him into going to the hospital. He was so thankful that I had made those phone calls for him because he didn't know what to do or where to get help. He just needed that extra bit of care to help him get back on track with his healthcare.
It takes a true clinical professional to address these types of concerns.
What other types of issues often are identified during the IHE? What value does this bring to the people you see?
Signify Health clinicians experience so many healthcare scenarios – like we may notice a member's diabetes is out of control. We find what's causing their neuropathy by conducting the PED test. We may discover they have bad circulation but didn't realize it. Participating in an in-home evaluation gives people more information to share with their healthcare professionals, so their doctors can look into what's going on and how to prevent it. These visits result in providing a lot of valuable education in an environment that is most comfortable – their home.
For clinicians and healthcare teams who haven't yet embraced the advantages of in-home visits but are intrigued, what advice do you have for them?
Being out and about in the community and seeing patients in their homes makes my job so much more rewarding than working in a clinic setting. Signify Health clinicians are able to assess home safety and understand the member's home situation so much better. We do not hear about these situations in the clinical setting because patients don't think to tell us about them. Every day I connect with people and spend time educating them about their health in an environment where they feel safe and are more comfortable sharing important healthcare information with me – in their homes.
---
In-home Health Evaluations (IHEs) are offered by some Medicare Advantage plans at no cost to the individuals. During the IHE, health plan members and clinicians have one-on-one conversations in an environment where people are typically most comfortable: their home.
The IHE can be beneficial in identifying social determinants of health, closing care gaps, and engaging individuals about their health.
Find more information on Signify Health and learn about this meaningful, flexible work.