4 min read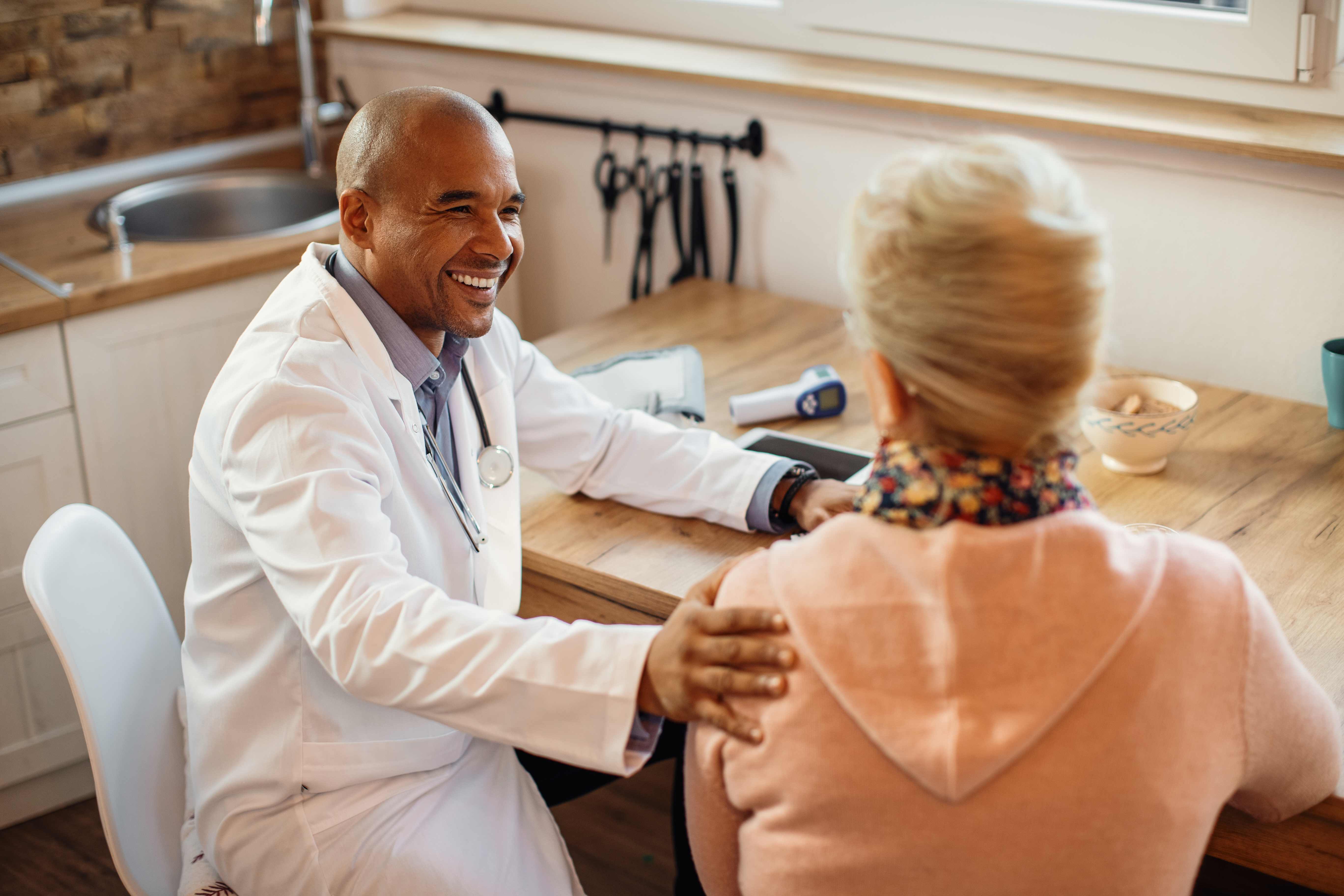 More than 50 years ago, the first nurse practitioner training program was developed at the University of Colorado. Upon completing advanced clinical training, registered nurses – who also have completed a master's or doctoral degree program – assess patients, order and interpret diagnostic tests, make diagnoses, prescribe medications, and manage treatment plans. A half-century later, NPs have become an integral part of healthcare, expanding access to high-quality medical treatment in communities across the country.
Nurse practitioners are a vital part of our work at Signify Health as we strive to deliver on our mission to build trusted relationships to make people healthier. Every day, Signify Health NPs do what they do best – in people's homes.
Through performing in-home health evaluations (IHEs), Signify Health NPs document the physical and behavioral health of the people they visit. They review medications, perform diagnostic and preventive health screenings and identify environmental and social issues that are impacting health. The information they provide to individuals, health plans and primary care teams helps to close gaps in care that might otherwise be inadequately unaddressed.
This week, as the nation honors the exceptional care NPs provide in their communities, we will be placing a spotlight on NPs at Signify Health, whose work is changing the lives of the people we are privileged to serve. Today, we start with Brenda, Laura, and Gary, three Signify NPs whose experiences demonstrate the countless ways our NPs bring high-quality, compassionate care to the homes of Medicare Advantage members across the country.
The power of being present and personal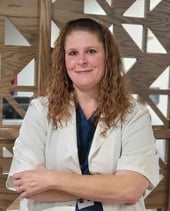 Brenda Zimmerman, a Signify Health NP in Iowa, understands the power of being hands-on and present with members in their homes. When Brenda is conducting an IHE with a member, she takes time to search for what she calls "healthcare dust bunnies" –clinical symptoms or social barriers other healthcare providers may not have the flexibility or perspective to discover.
During one of her recent in-home evaluations, Brenda was educating a member about how clinicians use stethoscopes and how they identify concerns. During this process, she identified a heart murmur. Brenda took the time to let the member use the stethoscope themselves, firs
t to listen to her own heart, and then to listen to theirs, explaining the differences between the two heart beats and how the murmur is impacting their health. After educating this member on the potential health consequences, the member accepted Brenda's recommendation to see a cardiologist for an evaluation.
Taking time to build trust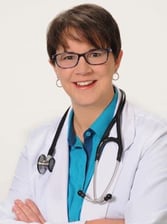 Laura Brooks, a Signify NP in Florida, describes the unique advantage of seeing patients on their own turf – having the time to listen and build trust."
We are able to visually examine why the member may be noncompliant with their medications or screenings because they are more concerned with having a roof over their head or food to eat," Laura said. "If basic human needs are unmet, then of course their medical care becomes secondary. We can evaluate their needs and get case workers involved to assist these seniors to tap into much needed resources. This is very satisfying!"
Laura recalls one person who had recently been discharged from a hospital following open heart surgery. She was discharged too early and left to recover independently in her home without the support of family or friends. Having taken the time to get to know this member, Laura was privy to personal details about the members' lived environment that other providers were not aware of: She was weak, immobile, and unable to bathe herself. She did not know how to use her glucometer, and she did not have the ability to go grocery shopping or run errands.
Laura put the member in touch with a caseworker, set up home meal deliveries, and arranged for the member's primary care provider to make a home visit to evaluate the situation. Laura's interventions were only possible because she was able to establish rapport with the member and take time to understand her true needs and limitations.
Making an impact through life-changing interventions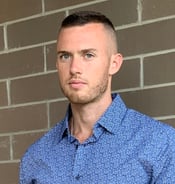 Each in-home visit from a nurse practitioner uncovers insights into more than a patient's clinical health. Gary Wright, a Signify NP in Florida, recalls a distinct experience with a member who was living alone and severely neglected. After spending time with the member in their home, it became evident that she was experiencing elder abuse and in urgent need of assistance.
This member, Gary recalls, had significant mobility issues that were severely impacting their quality of life. A family member had left the home in shambles, and because the member could not move around the house; she hadn't eaten in several days and couldn't get to her medications.
Gary was able to report the situation immediately, and his interventions helped the member receive the attention and care she needed.
NP Week continues at Signify Health
As we continue to celebrate NP Week at Signify, we'll be telling more stories about the compassionate, high-quality care provided by Signify NPs, and sharing more of their firsthand experiences working with members in their homes and communities.
Interested in learning more about clinical careers with Signify Health? Find out more here.