5 min read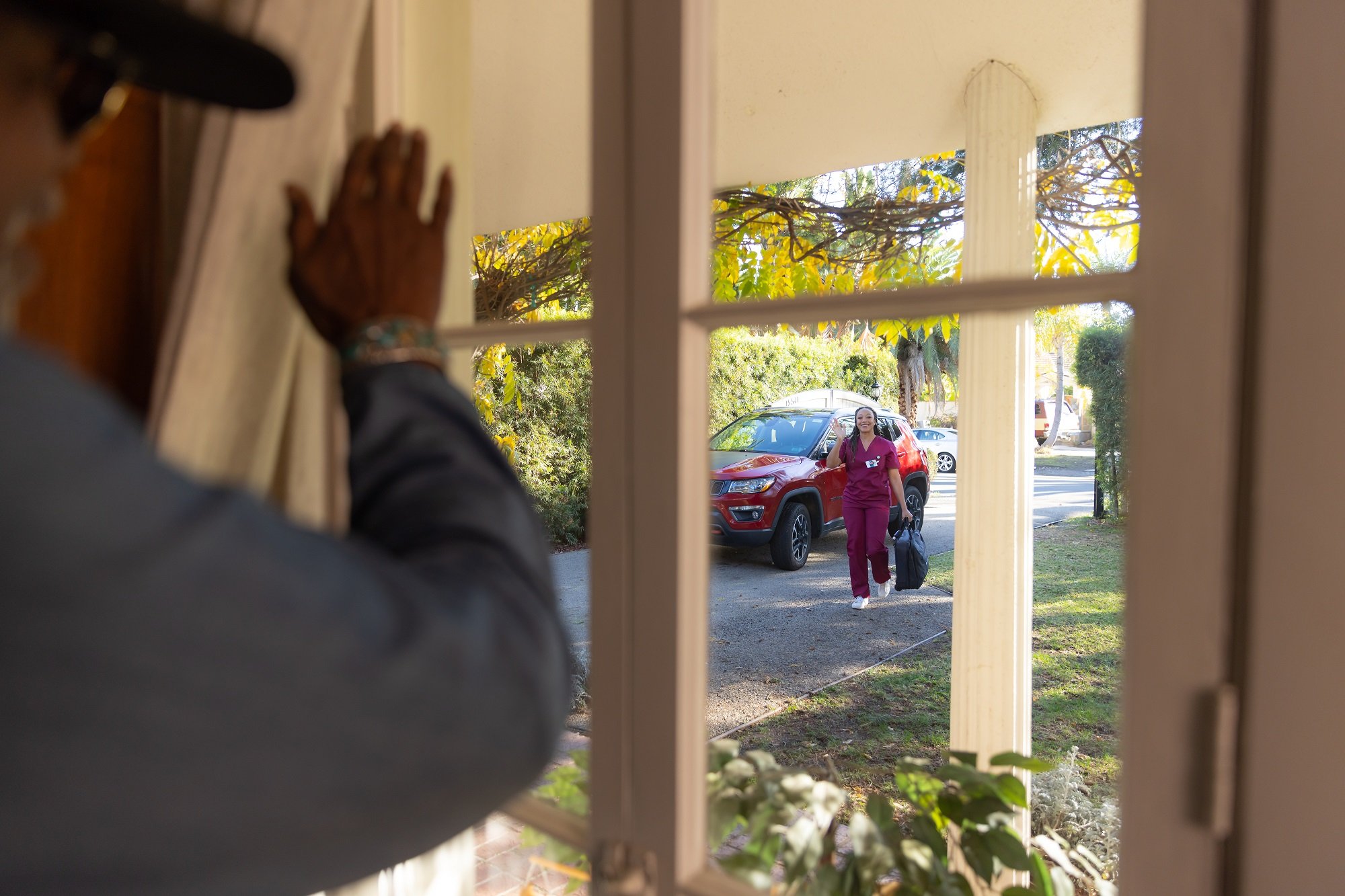 More than 10 years have passed since Dana Lynch, a nurse practitioner (NP), took a daring career leap that put her on the path to becoming a corporate healthcare leader.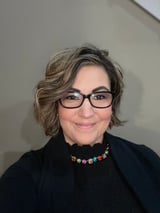 Dana had just had her second child and was juggling motherhood and marriage with the demands of working as an NP in gastroenterology and hepatology.

Scouring job listings for a role that might offer her a greater work/life balance, Dana discovered a position with Signify Health. The company was looking for an NP to visit patients in their homes as part of its In-home Health Evaluation clinical network team.

With her husband's encouragement, Dana applied for the job—and got it.

Over the years, she rose through the ranks as Signify Health grew into one of the largest national networks of providers engaged in value-based payment models. Today, Dana is their Director of Network Oversight.

We sat down with Dana recently to discuss her experience with Signify, the importance of never settling for "good enough" when caring for patients, and the life-transforming power of taking a career leap when you're ready.

Can you tell us a little about Signify Health?
At Signify, we utilize clinicians from across the nation to see Medicare Advantage, Medicaid, and commercial insurance patients—collectively we call them our "health plan members"—in the comfort of their homes.

Our clinicians complete comprehensive health evaluations of members on behalf of their health plans. These include a thorough medication review, review of systems, physical exams, and lab and diagnostic tests as directed by the member's health plan.

What can you tell us about the evolution of your career at Signify Health?
After joining Signify in 2012, I spent six years as an NP working in the field and growing my passion for caring for the senior population. I truly felt like I impacted every health plan member I visited! From there, I moved on to become a regional manager in my sixth year, then senior regional manager. Now, I am a director overseeing two departments and our entire provider network of thousands of physicians, NPs, and physician assistants (PAs) who visit health plan members in their homes as part of our In-home Health Evaluations.

What is the most rewarding part of in-home health evaluations? What are the advantages this kind of service brings to health plan members?
As a clinician, the most rewarding aspect is having the ability to spend one-on-one time with a member in their own home. I am very passionate about serving members and how we can fulfill our mission at Signify to build trusted relationships to make people healthier.

I truly feel the most important aspect of going into members' homes is identifying what kind of environment they are living in. Within minutes of entering, our clinicians can identify potential issues such as no railings on stairs, loose rugs, or a lack of heating or air conditioning.

Can you share the story of someone whose health improved because of your services?
One of my fondest memories is of a member who lived in a mobile home. They were anxious about letting me inside but eventually did. I was alarmed to discover they had no plumbing or heating.

This member had been diagnosed with post-traumatic stress disorder, bipolar disorder, anxiety, hypertension, and diabetes. Their blood pressure was severely elevated when I checked it.

The member told me they had not taken their prescribed medications for two years because the medications were too expensive. They also hadn't seen a doctor for fear of being hospitalized.

I was able to convince this person to go to urgent care for assistance and gave them resources to help with their needs. The next year, I returned for another visit and was pleased to learn that the member's blood pressure had stabilized. They were taking their medications!

This is just one story. I praise all of our clinicians at Signify for going into people's homes and taking the time to identify social determinants of health and assisting in notifying the members' health plans and primary care providers about their needs.

What would you say to a provider who has never worked in a setting that provides in-home visits?
I would say: take the leap! I too was in a position where I came from structured settings in the clinic and hospital. Although I loved what I did then, I've found that going into the homes of members offers much more value. I feel both humble and fulfilled when I give a member my undivided attention. I value the ability to educate members about their health status.

What surprised you when you started working in this setting?
When I first began in-home visits, I was a bit nervous and scared about what I was walking into. I mean, I am going into a stranger's home. What if they don't welcome me? What if their family members criticize me for being there? I had a lot of "What ifs?" But I took the leap and have never looked back! The people I visited cared as much for me and my needs as I did for theirs. I had members even walk me out to my car to ensure I got on my way safely.

I was just so humbled by the opportunity to see members at home and take the time to understand their health and concerns.

What is your role today and how has it changed your perspective on the services Signify provides?
As Director of Network Oversight, I manage a team that consists of:
Regional clinical leads, all of whom are NPs or PAs
Nurse clinical leads, who are bachelor or master's level nurses
Network Relations coordinators
My team provides oversight to all of the clinicians at Signify to ensure that the quality and value of our services are top-notch. Their oversight includes documentation quality, lab and diagnostic quality, and the customer service clinicians provide.

My current role allows me to dig in and understand the business aspects of Signify Health. I learn something new every day and share what I learn with my teams so we can all better understand our business and encourage transparency with our network of clinicians.

What sets Signify Health apart from other places you've worked?
The people! I work with so many talented people across multiple departments. Even as our company continues to grow, the atmosphere remains closely collaborative and purpose-driven.

At Signify, my colleagues and I are building a more connected, effective care experience. More simply put, we're focused on transforming healthcare. It's a big task, but I feel I work with some of the smartest, most dedicated individuals in the industry.

Any final thoughts on your role as a leader at Signify Health?
Yes. I am a firm believer in that we should never settle. We can always do better, even when things are going smoothly. For example, I am very passionate about improving the experience of clinicians in our network.

My team, several other departments, and our executive leadership team are all focusing on how we can make it even better for clinicians who work with Signify. I hear all the time from clinicians that they love the flexibility that working for Signify Health provides. We celebrate that here—but we're always doing more.

Honestly, the lines between departments blur at Signify. That makes me happy! It means we're all in this together pursuing the same goal: to build trusted relationships to make people healthier.

Interested in making a leap into value-based care that meets people where they are with Signify Health? Follow the link below.