3 min read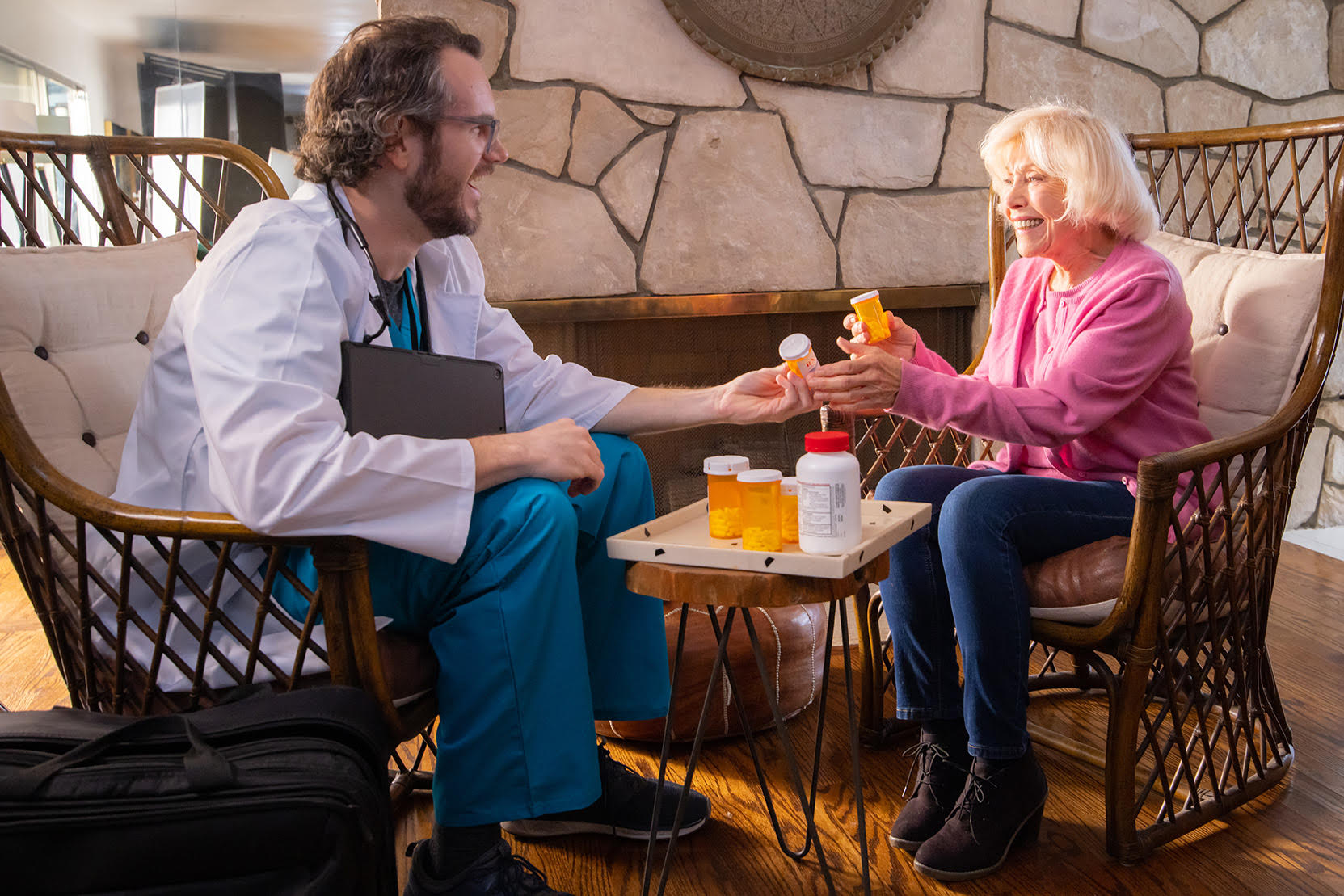 Older people are a rapidly growing proportion of the population in the United States, and people's expectations for care are evolving in tandem with their needs as aging adults. Today, there are more than 55 million people over age 65 – the majority of whom are living with more than one chronic condition – who require vital preventive services in order to get and stay healthy. Tomorrow, there will be more.
As the aging population grows, so does the importance of proactive and preventive healthcare. The chronic disease burden continues to rise across the country, and will continue to do so as the number of older adults increases. We at Signify Health believe that screening for and the early identification of chronic disease is one of the most important things we can do to make a meaningful impact on health outcomes and to effectively manage the total cost of care.

As the healthcare landscape continues to evolve, Medicare Advantage plans have a unique opportunity to embrace innovation and lead the industry toward a more accessible, equitable, and healthier horizon.

Providing data-driven, holistic member experiences

Members increasingly expect convenient, accessible healthcare experiences like home-based and virtual services. In fact, demand for services provided in the safety of members' homes has skyrocketed over the past three years: approximately 75% of healthcare consumers have indicated a desire for in-home wellness visits.

The demand for these services provides an opportunity for health plans to reconnect older adults to the healthcare system and re-engage them with their primary care providers. Signify Health is working with Medicare Advantage plans and primary care teams to extend their reach into the homes of members across the country with in-home health evaluations (IHEs) conducted by Signify Health's national network of more than 10,000 credentialled clinicians.

IHEs are an opportunity to offer members quality time with a clinician who can answer their most pressing questions, assist them in managing their medications, and help them navigate the complexities of the healthcare system. For members who live in rural areas and communities where access to providers is limited, in-home health services like IHEs can bridge critical gaps in care that the traditional brick-and-mortar-bound healthcare system simply cannot. For those who are isolated, lack transportation, or have other barriers that prevent them from getting to the doctor's office, these services have proven to be an effective way to provide proactive preventive care – and a personalized member experience.

Rising to the challenge
These and other issues will be the center of discussion when Medicare Advantage leaders gather in Colorado Springs for the RISE National annual conference taking place March 6-8 in Colorado Springs.

Among the featured programming, Debbie Conboy, Signify Health's Senior Vice President of Risk Adjustment and Quality, and Lynne Newson, Vice President, Medicare Strategy, Blue Cross Blue Shield of Massachusetts, will lead a session on how Medicare Advantage plans can leverage data and technology to deliver better health outcomes and a more personalized member experience. Debbie and Lynne's session will take place on Tuesday, March 7 at 1 p.m. MST. View the full conference agenda here. We also hope to meet up with colleagues on the show floor at the Signify Health booth #201.

Keeping our aging population healthy and out of the hospital will require meeting them where they are – in their homes and communities. We are honored to partner with payors and providers across the country who share our vision for a more connective, effective care experience for all.
---
David Pierre is the Chief Operating Officer of Signify Health.