4 min read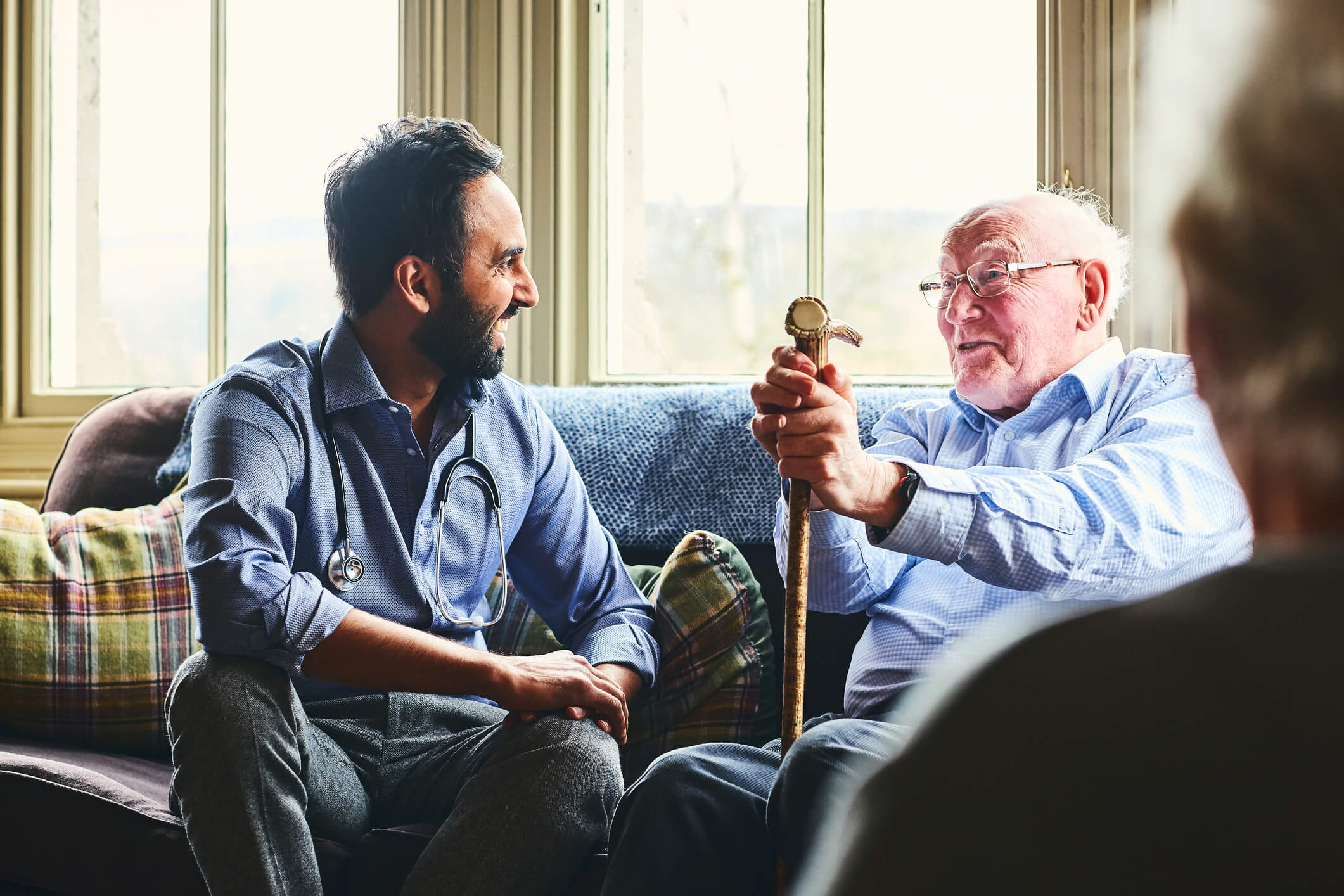 Signify Health clinicians meet people where they want to be: at home. As part of our in-home health evaluation program, health plan members are eligible to receive a no-cost, in-home visit from a licensed, highly trained clinician. During these visits, a physician, nurse practitioner, or physician assistant examines the member's whole health, including mental well-being, and identifies potential barriers to care. We partner with many leading Medicare Advantage plans, as well as provide services to certain Medicaid and commercial plan members.
"Everyday Signify Health makes a significant impact in the lives of these health plan members," said Marc Rothman, M.D., geriatrician and Signify Health's Chief Medical Officer. "One of the most gratifying parts of our work is when we make a positive difference in the health and quality of life for the people we touch."

We're proud to share these 'stories of significance', from both health plan members and our national network of clinicians.
In-home health evaluation reviews from health plan members
During an in-home health evaluation with Signify Health, our clinicians dedicate 45-60 minutes to the visit – a healthy contrast to the average 15-minute visit a patient might expect at his or her primary care provider. About 25,000 times per year, according to Dr. Rothman, our clinicians intervene in situations where they uncover life-threatening and/or dangerous situations. In other cases, time spent during a medication review might reveal a barrier to accessing care – such as affordability. Health plan members have shared their personal stories with us. For example:

"[My provider] explained to me about a possible side effect of one of my medications I was taking and how to watch and monitor it. This was new information to me."

"One of my prescriptions that was working was denied. I asked the pharmacy about the price and they quoted it at $4500 to $5000, which I couldn't afford. When [My Provider] came to the house, she spent 30 minutes helping to check for a better price. She was able to get it down to $33."
---
Book your annual In-home Health Evaluation today!
---
Saving a life – stories from Signify Health clinicians
Members of Signify Health's mobile clinical network are often eyewitnesses to the value of in-home evaluations. As nurse practitioner and director of network oversight Dana Lynch describes in this video, stories of Signify Health clinicians contributing to a member receiving life-saving care often come across her desk.

"[The member] was having some shortness of breath and wasn't quite sure what happened," she recalls. "The physician went into the member's home and identified this was an urgent need, dialed 911, and the follow-up from the family members was that physician saved the member's life."

In a different encounter, described by Dr. Rothman in this recent blog, a Signify Health practitioner discovered circulatory issues in a man's legs while conducting a physical exam. The clinician not only advised the man to go to the ER, but helped facilitate his transportation there. Once he was admitted to the hospital, the attending physician identified a blood clot and began treatment immediately. As Dr. Rothman writes, "the message from this member's wife to the Signify Health provider was simple and truly powerful: 'You saved his life.'"

Family nurse practitioner and Signify Health-contracted clinician Sherita Bardley shares several stories where she feels her intervention made a tangible impact. In one instance, when she arrived for a confirmed in-home evaluation, Bardley recalls hearing the member calling for assistance after a fall.

"I was calling her name and she said, 'help, help, help! I've been down here since yesterday.' I would not have found her or been able to assist her if I didn't go to her home," Bardley said.

In another example, while Bardley was performing a medical exam during an in-home evaluation, the member expressed she'd recently developed a rash and persistent itch. "I asked her, if her doctor prescribed her anything new? And she told me that she had just started this new medication. She was having an allergic reaction to an antibiotic," Bardley said.

"We were able to get a hold of her doctor and within 30 minutes of me being there, she was able to get in and get to her doctor."
Interested in learning more about in-home health evaluations with Signify Health?
Read more stories from health plan members on our Stories of Significance page.

To learn more about our programs, call us at (855) 984-5121. You may also call your health plan to see if you qualify.

Learn more about what to expect during an in-home evaluation with Signify Health by watching this video.