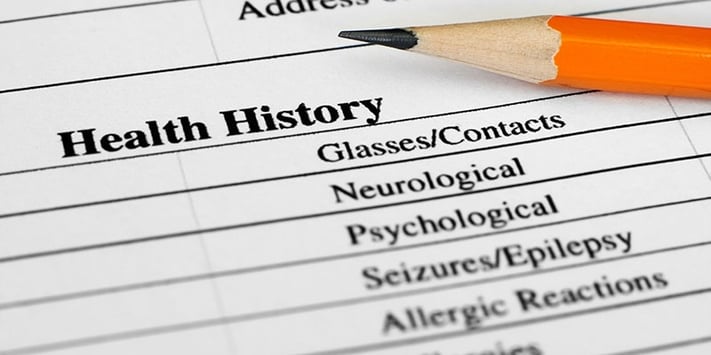 The table is set, and the turkey is carved. Your family is all at the table—for most of us, that's a rarity. So what will be the topic of conversation with the multiple generations sitting at your table for Thanksgiving Dinner? In honor of National Family Health History Day, consider using this opportunity to discuss the chronic conditions that affect or have affected your loved ones and relatives.

In 2004, the Surgeon General and the U.S. Department of Health and Human Services launched the Family Health History Initiative with a goal to raise awareness among families about the importance of discussing—and recording for reference—their family's health history.

This history is a powerful tool to take with you to your next doctor's appointment to ensure that your medical records reflect conditions that run in your family.

Tips
The Centers for Disease Control and Prevention recommend these four tips to get up to speed on your family health history:
Talk to your family: Since they're a captive audience at the Thanksgiving table, what better time to start a conversation about health.
Ask questions: Be specific when asking about health issues and bring up common chronic conditions like cancer, diabetes, heart disease, high blood pressure or high cholesterol.
Record everything: Designate a family member to write everything down as everyone discusses and then keep that document updated when new information needs to be added.
Share the history: Once everything is documented, give a copy to each member of your family to discuss with their primary care physician.

Tools
The My Family Health History Portrait Tool provided by the Surgeon General is a fast and easy way to record your family health history and share it with family members.
Use the Know:BRCA Tool to assess your risk for breast or ovarian cancer based on a questionnaire that evaluate your personal and family health history, age and ethnicity.
This e-card tool from the CDC allows you to send an animated email card to multiple family members reminding them about the importance of National Family Health History Day.

Bottom line, don't miss out on using holiday time with your family to bring up important issues like family health history.

Additional Resources
Family Health History Is a Non-Modifiable Risk Factor—Or Is It?
Breast and Ovarian Cancer and Family Health History