3 min read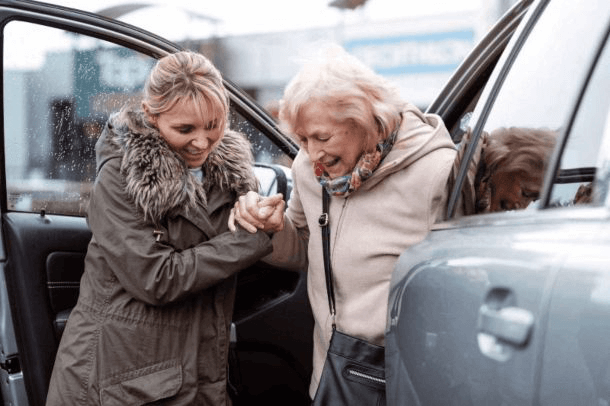 Medicare Advantage (MA) is abuzz about Supplemental Benefits.

Following the new payment rule finalized in April, MA plans will be allowed to pay for non-clinical services, such as meals, transportation, or other broadly defined "supplemental benefits" for eligible patients beginning January 1, 2020.

While some non-clinical benefits were already added into 2019 coverage (e.g. in-home supports, caregiver services, adult day care), the new rule from Centers for Medicare and Medicaid Services (CMS) gives plans added flexibility in deciding how best to invest in the health of their chronically ill beneficiaries.

Social determinants of health (SDOH) have emerged as a key facet of population health management. However, determining how to deliver and measure the outcomes of social services is vital for any plan incorporating supplemental benefits into their existing MA business models.

Learn more about Signify Community, the first and only outcomes-proven SDOH solution that combines nationwide networks of clinical and social service providers to successfully implement supplemental benefits.

Why Add SDOH to Supplemental Benefits?

Some plans have already approached these new supplemental benefits as an opportunity to make their plans more enticing for seniors.

For example, Anthem recently designed new benefits packaging that incorporates SDOH. And while they haven't released specific numbers of seniors opting for this package, Anthem has stated the additional coverage has helped boost enrollment in the first quarter by nearly 14%. As CMS continues to expand definitions for broader coverage of SDOH through supplemental benefits, it's expected this will continue to accelerate enrollment growth among all insurers.

However, enrollment is just one piece of a broader puzzle. Marketing new benefits like rides and meals to seniors might seem easy in the MA market, where some estimates suggest that nearly 20 percent of members change plans from year to year. But what are the implications of actually delivering these benefits?

Plans looking for a cost-effective approach to delivering supplemental benefits will need to consider the price and structure of new benefits, the additional work required to screen, assess, and deliver social care, how to optimize and integrate clinical and non-clinical services, and the process for calculating and incorporating these new, relatively unfamiliar services into their annual bids.

It's not enough for MA plans and home care providers to simply add a social needs assessment survey to existing home health visits. After all, identifying members' non-clinical needs is not the same as addressing them. Delivering on the promise of supplemental benefits and improving outcomes for seniors requires plans to build an integrated clinical and social care model.

Looking Ahead: Lessons and Recommendations

Lessons are already emerging from the provider market, where some accountable care organizations (ACOs) are integrating home-based social support beyond post-acute care. A recent study published in Health Affairs found that ACOs use home-based visits for post-discharge as well as for patients with chronic conditions, high social complexity, low compliance or engagement, and more. However, the authors conclude, "Despite the value perceived in home visits, ACOs experienced challenges such as reimbursement, staffing capacity, and an inability to address identified social needs."

MA plans looking for an effective supplemental benefits strategy should have several considerations in choosing a partner to help them with supplemental benefits:

Beyond the Screening: Addressing social needs in a way that impacts health takes a village, not just an assessment. The right partner should have proven SDOH capabilities, with experience to convene an accountable network of social providers, provide secure communication among all participants, and have the know-how to measure impact and outcomes of these social care services.

Data-Driven Decisions: While delivering community-level SDOH support is a new concept for some parts of healthcare, others have been doing it for years. A partner that can bring real-world data to the table can help immensely in structuring the cost/pricing of new benefits and determining the risk and enrollment dynamics.

Combining Clinical and Non-clinical Information: As members fall in and out of enrollment and move around the community over time, finding a partner that builds member-level longitudinal records of combined social and clinical data is important for monitoring and understanding holistic health needs.

If you're looking to build an integrated clinical and social care model to help facilitate the delivery of supplemental benefits, learn how Signify Community combines SDOH management with in-home and office-based evaluative services for proven outcomes.