8 min read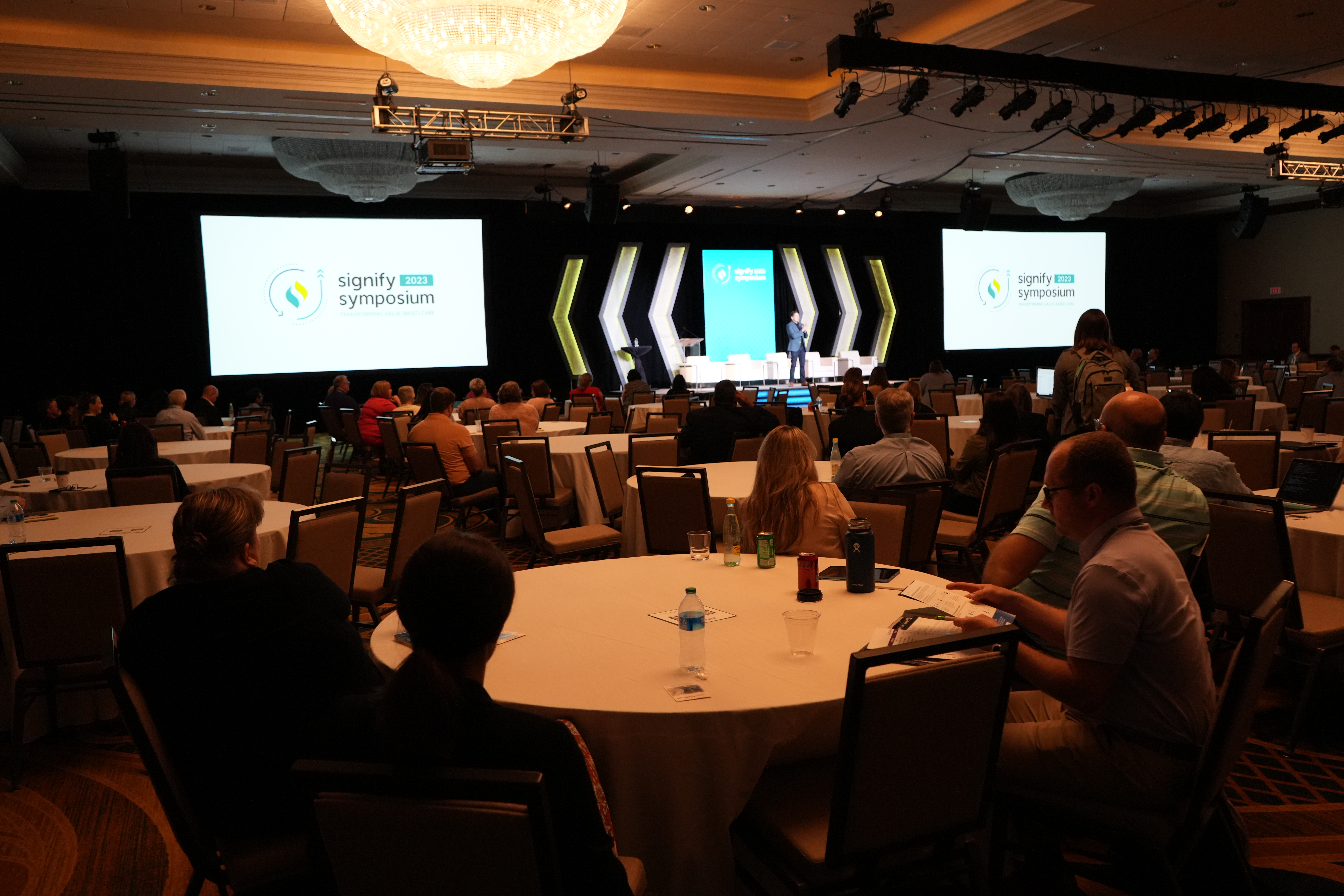 At Signify Health, we believe achieving excellence in patient health and the operations to support it are important to recognize and celebrate. During the first annual Signify Health Symposium in May, hundreds of leading accountable care health professionals came together to learn and share strategies and best practices.
Our mission is to build a more connected, effective care experience for all. As a company that supports community-based health systems, we are privileged to see our clients implementing these qualities every day.

The 2023 award recipients exemplify the attributes of Signify's values. These award winners are adaptive, inclusive, compassionate, accountable, and successful at driving improved outcomes within their accountable care organization (ACO). This past May, the Signify Health team had the opportunity to recognize and celebrate these outstanding individuals and organizations at the annual Signify Health Symposium held in San Antonio, Texas. We are delighted to announce this year's honorees.

2023 Population Health Pioneer Awards

The Signify Health Population Health Pioneer Awards are presented annually to honor nurses, physicians, and healthcare professionals who have best served their patients, community, and the field of healthcare. These awards are meaningful because they represent the leadership and dedication of the collective efforts in innovating and transforming healthcare from fee-for-service to value-based care.

The organizations and individuals who have been selected as award recipients for 2023 have made significant contributions in advancing the health of their communities, improving patients' lives, and contributing to the overall outcomes in their ACOs.

Nicole Banister, FACHE
Vice President Practice Transformation
Signify Health

Individual Recipients:

Signify Health ACO Champion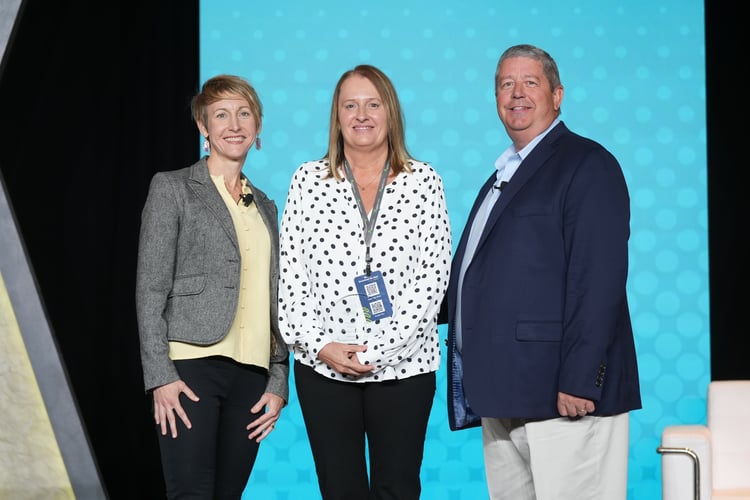 This individual leads their internal ACO team to help drive the implementation of core ACO initiatives at the community level. They coordinate with clinical and operational teams to implement programs including (but not limited to): Annual Wellness Visits, Chronic Care Management, Advance Care Planning, Hierarchical Condition Category coding, Post-Acute Care coordination, and Behavioral Health Integration. An ACO Champion is the project manager to ensure all project timelines are met.
ACO Champion of the Year:
Joleen Carper, Chief of Clinic Operations
Tri-State Memorial Hospital
Carper's consistent and engaging leadership has created a well-maintained and growing Annual Wellness Visit (AWV) performance at Tri-State Memorial Hospital. Through compassion and innovation, Carper is driving successful, quality care management. This award reflects her tremendous efforts to achieve sustainable ACO success.
Signify Health Physician Leader
Success in an ACO demands a solid partnership between skilled administrators and physician leaders. Physicians are often the first point of contact for patients within a local health system and therefore are uniquely positioned to lead and actively guide their organization toward the effective implementation of novel value-based clinical programs. Physician Leaders are trusted and respected members of the care team. They orchestrate new delivery approaches, educate peers on core clinical programs, build trust between clinical department leaders, and prioritize system-related improvements that matter most to busy front-line practitioners.
Physician Leader of the Year:
Jonathan Thorp, MD Internal Medicine
Guam Seventh-day Adventist Clinic
Dr. Thorp's innovative leadership is transforming healthcare delivery through advanced clinical programs. He has led an initiative change in Guam Seventh-day Adventist Clinic's AWV workflow, using a team-based model. This has allowed clinicians additional time for documentation. Dr. Thorp leads by example and is creating change for the betterment of his peers and community.
Population Health Nurse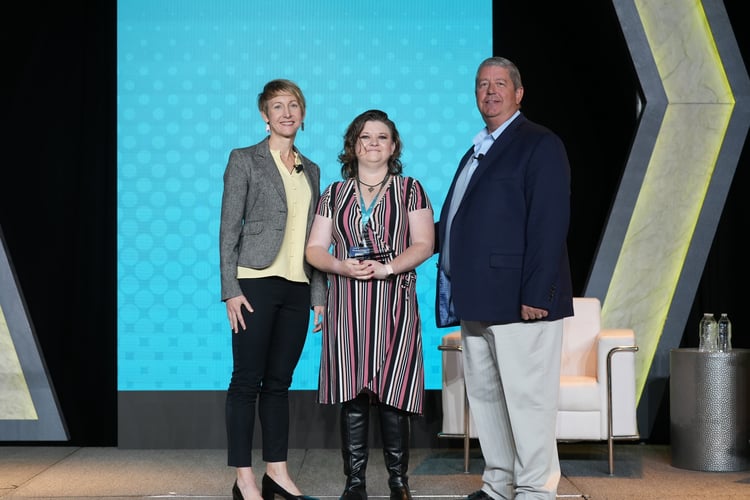 A Population Health Nurse works in collaboration with primary care clinicians and healthcare teams. Primary responsibilities include identifying Medicare patients appropriate for Annual Wellness Visits and executing guided processes to complete the visit. They effectively coordinate and manage high-risk, chronically ill patients through Chronic Care Management utilizing health coaching techniques to assist patients with self-management of their chronic diseases and lifestyle changes to mitigate health risks. This position may also be responsible for Transitional Care Management, coordinating efforts with Post-Acute Care clinicians (Skilled Nursing Facilities and Home Health), or integrating Behavioral Health Services.
Population Health Nurse of the Year:
Tamara Laws, RN, BSN, Case Manager
Melissa Memorial Hospital
Laws' service, dedication, and innovative leadership at Melissa Memorial Hospital helped establish one of the first rural Remote Patient Monitoring programs in Colorado. Additionally, the hospital has expanded their care management services to include Chronic Care Management, Principal Care, and Transitional Care. Laws is a pioneer in the field of healthcare, and continually implements innovation to improve health outcomes for her community.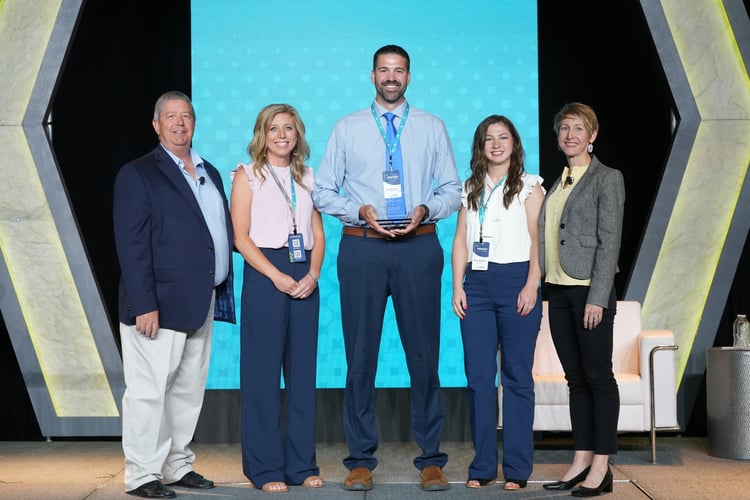 Burgess Health Center is an award-winning Critical Access Hospital with health centers in Onawa and Mapleton, Iowa. They started January 2022 with a 30% AWV rate and ended at 66% in December 2022. Their XCM for High-Risk Patients increased by 21.8% from April of 2022.
Burgess met their goals and objectives by doing nurse-led AWV visits and contacting patients on their attributed list to see who was "due" for a wellness visit. They utilized their attributed list in the provider enablement platform Coach as their primary focus, calling patients that were due each month, and educating the patients on why an Annual Wellness Visit is important to the patient's health and wellness. Each month they were given goals by their Midwest Regional Team and the Burgess team exceeded their goals to improve patient care. They increased their care management by 21.8% with the same outreach process to patients with highly complex comorbidities to enroll them in care management, touching base with them at least once a quarter if not more often.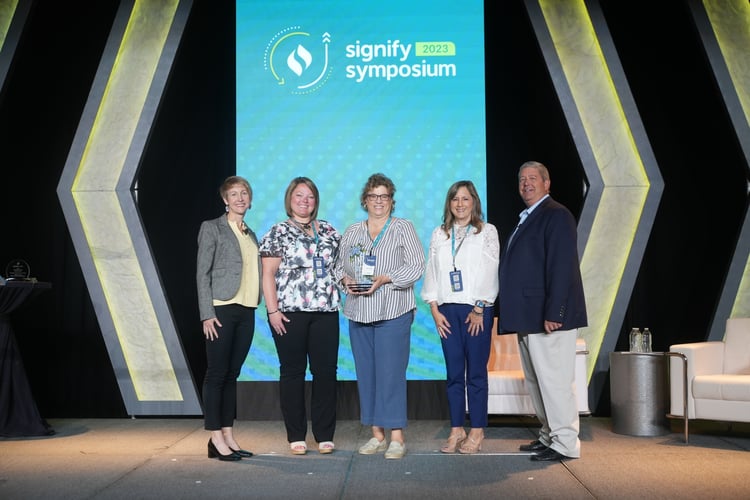 Hendricks Regional Health is a hospital system with medical facilities and a physician group serving residents of Hendricks County in suburban Indianapolis, Indiana. Their patient population includes the towns of Avon, Bainbridge, Brownsburg, Danville, Greencastle, Lizton, Monrovia, and Plainfield. They have achieved notable improvements in their AWV deliveries, bringing their overall AWV completion rate above 60%.
Hendricks has a collaborative model of care and believes that success is acquired through the whole team. This dedication to team-based care has created an engaged hospital system. Hendrick's staff excels at providing feedback and willingly lending a helping hand to other clients in need. Their organization stands out for continuous improvement, creatively working to meet goals while employing an engaged leadership team. Each of their clinic managers is involved in ACO initiatives and takes responsibility for holding their respective clinics accountable. Hendricks uses challenges to create opportunities while prioritizing team-based solutions.
2023 Award for Rural Innovation and Wellness:
McKenzie Health System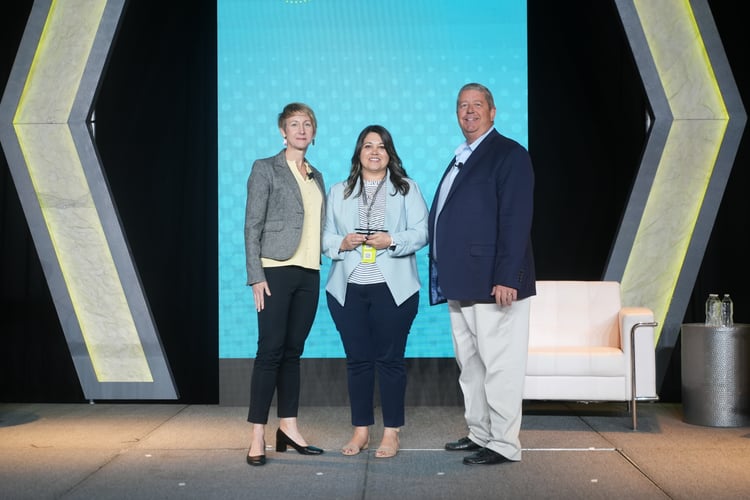 McKenzie Health System is a rural healthcare organization in Sanilac County, Michigan. They use an innovative approach to care delivery using team-based care, methodologies, and population health workflows. McKenzie has achieved and maintained the highest AWV rate of Signify's rural communities with more than 80% completion rate. They also achieve exceptional self-reported quality scores.
2023 National Leader in Prevention & Wellness Awards

The Signify Health National Leader in Prevention and Wellness Awards honor Signify's legacy clients who exceed an Annual Wellness Visit rate of 60%. These clients were recommended by their regional team for their excellence in delivering prevention and wellness service for their patients over the past year.
Congratulations to all of our award winners! All of us at Signify Health thank you for your hard work and dedication to improving population health.

To watch the highlights from this year's Signify Health Symposium, click here. To watch our video showcasing all of the award winners, click here.