7 min read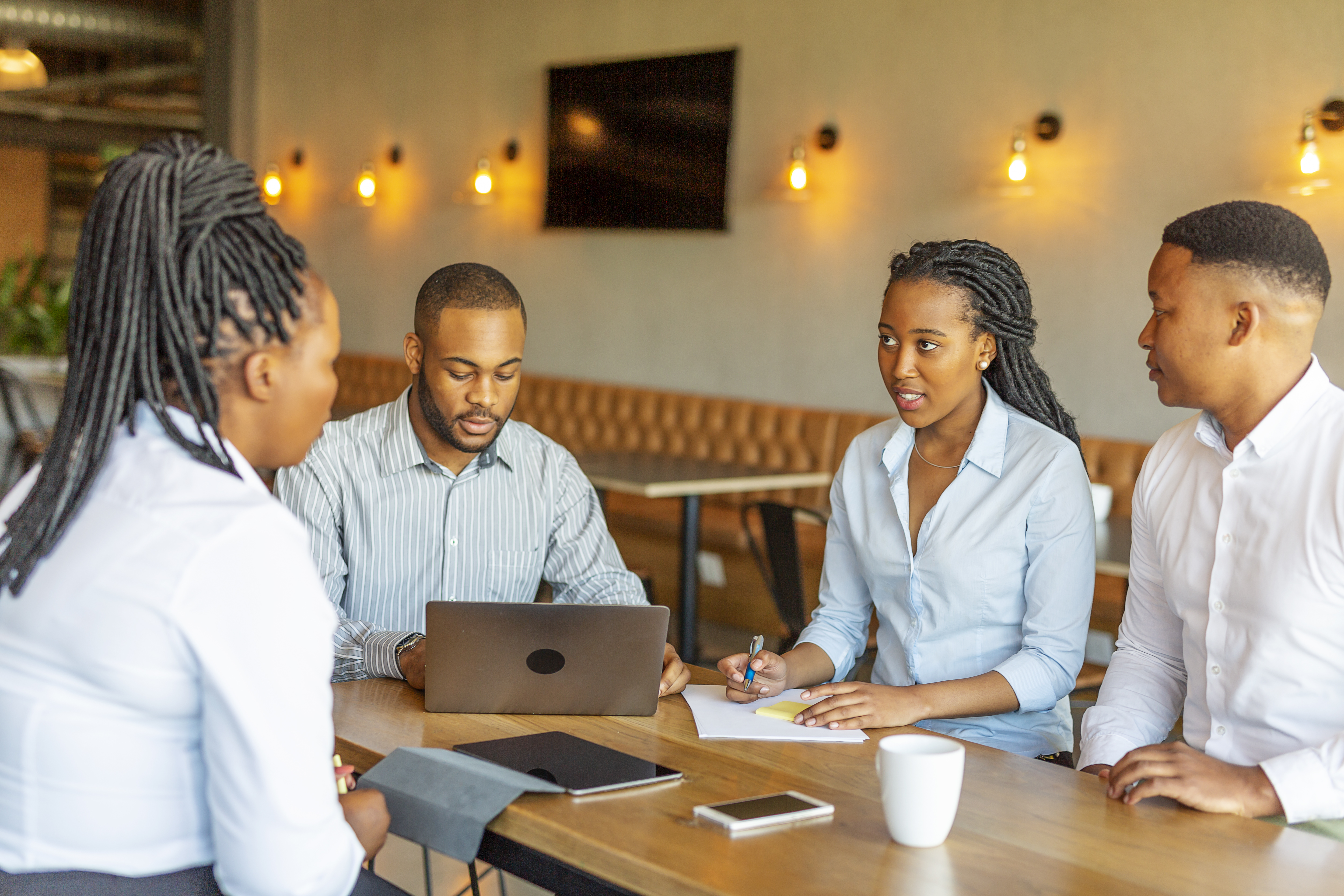 "Foodie Friday" has become a tradition here at Signify Health, with colleagues from across the country exchanging recipes with a couple thousand taste testers! In celebration of Black History Month, Signify Health's BEALE (Black Employee Association for Leadership & Engagement) team shared some of their favorite African recipes throughout February. The four-part "Foodie Friday" series brought us a rich selection of foods, from authentic coastal dishes like New Orleans style gumbo to West African staples such as classic Nigerian Jollof rice.
As the month comes to a close, take a look at all the delicious recipes that honor and celebrate African culture. Enjoy!
Classic Nigerian Jollof Rice (Kitchen Butterfly)
Jollof Rice (thekitchn)
Nigerian Jollof Rice (Chef Lola's Kitchen)
Authentic New Orleans Style Gumbo (Taste Better from Scratch)
Creamy Shrimp and Grits (Chef Savvy)
Gullah Red Rice (Food Network)
Kardea's Okra Soup with Shrimp (Food Network)
Shrimp Etouffee (Immaculate Bites)
Fried Chicken (Food Network - Jason Severs)
Super Decadent Mac and Cheese (Food Network - Kardea Brown)
Honey Turmeric Skillet Chicken (The Seasoning Bottle)
Slow Cooked Black Eyed Peas + Greens (Baumass Foods)
Vegan Dirty Rice (Domestic Dee)
Other great recipes:
Egusi Soup - It is one of the most popular soups prepared by most tribes in Nigeria with considerable variation and often eaten with dishes like Pounded Yams
Egusi Soup (Chef Lola's Kitchen)
Nigerian Egusi Soup (DemandAfrica.com)
Fufu - An essential food in most of West Africa, refers to a dough made from boiled and pounded starchy ground provisions like plantains, cassava, or malanga
Caribbean Fufu Recipe (The Spruce Eats)
Fufu (Chef Lola's Kitchen)
Ugali - An essential food item in Eastern Africa. Ugali is traditionally eaten with the hands and is used as a sort of 'scoop' to pick up meat and vegetables.
Ugali (Corn Fufu) (Immaculate Bites)
Ugali (Food.com)
Yassa - is one of the most popular traditional Senegalese dishes
Chicken Yassa (Serious Eats)
Senegalese Poulet Yassa (Chef Lola's Kitchen)
Matoke - a staple food in East Africa made from green bananas
Matoke (Chef Lola's Kitchen)
Ugandan Matoke (Food.com)
Gomen Wat - a mainstay in any Ethiopian kitchen and similar to a southern staple, collard greens
Gomen Wat (Chef Lola's Kitchen)
Gomen Wat (Food52.com)
Creamy Seafood Stew (Savory Spice Rack)
Healthy Fried Chicken (Erren's Kitchen)
Olive Oil Braised Collard Greens (Eat, Drink, Frolic)
Vegan Gumbo (Cilantro and Citronella)
Vegan Mac and Cheese (The Green Forks)
Super Bowl favorites:
Brown Sugar Bacon Wrapped Pineapple Bites (Fox and Briar)
Chicken and Waffle Sliders (Food Folks and Fun)
Easy BBQ Meatball Sliders (Home Made Interest)
Frito Chili Pie (Call Me PMc)
Jalapeño Popper Pigs in a Blanket (Host The Toast)
Mini Macaroni and Cheese Bites (Old House to New Home)
Pizza Stuffed Crescent Rolls (The Recipe Critic)
Cornbread (Café Delites)
Southern Collard Greens (Grandbaby Cakes)
Southern Crowd Pleasing Potato Salad (Divas Can Cook)
Sweet Potato Pie (I Heart Recipes)
The Perfect Pound Cake (Sugar Spun Run)