6 min read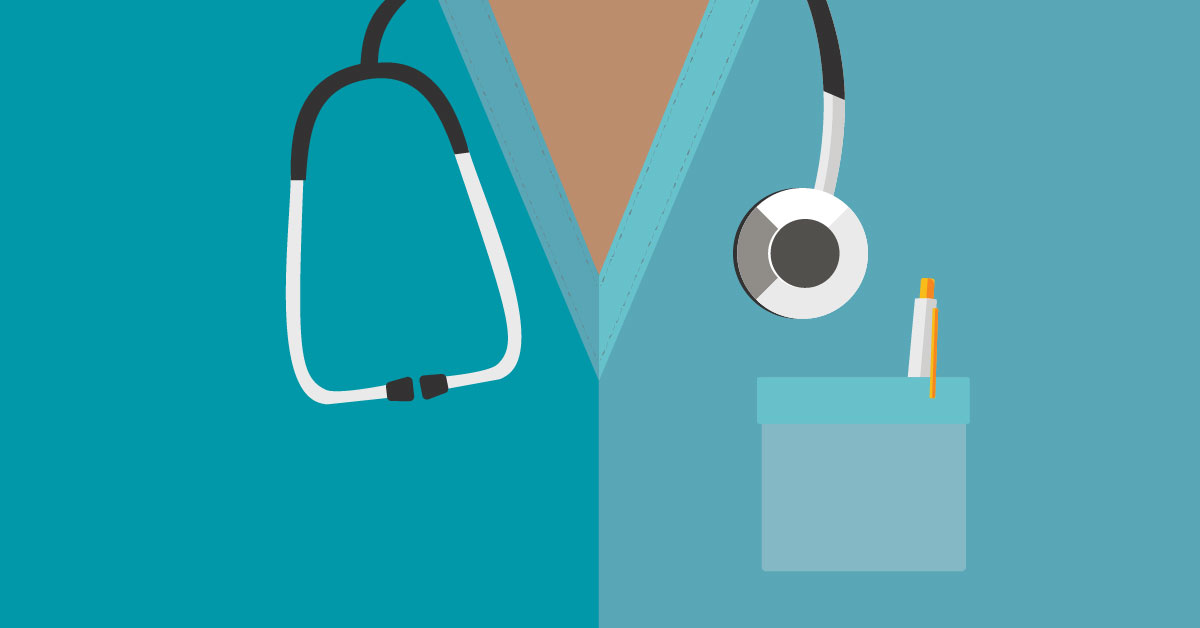 When you work at a company whose mission is to help people live more healthy, happy days at home, you have the opportunity to see the magic of nursing in practice in many different ways.
At Signify Health, nurses and nurse practitioners are the lifeblood of our company. Whether they are in the field, conducting in-home health evaluations, coordinating care for those with complex conditions, coordinating clinical and social care services, or managing the administration of these services, they share common goals: a passion for helping people live their healthiest lives and a desire to help shape the future of care delivery.
As the leader of clinical operations for Signify Health, I have the privilege of working alongside our nurses and nurse practitioners and seeing this passion — and their compassion — firsthand. As we close Nurse's Week, it is my pleasure to introduce you to some of them and, in the process, celebrate the professionalism and dedication they represent.
Bringing Care to the Home

Nursing came naturally to Marvelyn Allen-Cage, MSN, ANP. Her grandmother took care of family members in her home, so she was naturally drawn to the opportunity to help others. She worked for 10 years at a VA medical center, where she held a number of different roles from medical/surgical nurse, worked in clinics, and as a hospice nurse.
Marvelyn feels great pride in educating people, teaching them about their medications and how to improve their health. "I enjoy seeing the little light bulb go off in people's eyes, that glimmer of hope, when I give them information that they were not aware of, or maybe they heard and forgot."
Julia (Yuk Ming) Choi, DNP, MSN, AGNP-C has a doctorate degree in nursing and is one of the many dedicated nurse practitioners who provide in-home health evaluations. She recognizes the important role she plays in connecting with people, who may feel isolated and alone. "Sometimes, you're the only person they can talk to. It's great to be able to help people and give back to the community."
A nurse for 27 years, Kellie Grapperhaus, MSN, FNP says she often sees the same people, year after year for their in-home evaluations. During her visits, she often finds people who are dealing with depression, need transportation assistance, or need help around the house. She refers them to community resources so they can receive the extra help they need.
Managing complex health conditions
Nurses also play an integral role in Signify's Complex Care Management program, where they manage the clinical needs and well-being of members with complex chronic conditions who live in nursing facilities.
A former ICU nurse, Ashley Naula, MSN, FNP-C saw nursing home patients who were repeatedly being admitted to the hospital, and became a nurse practitioner to help change this. She worked in long-term care facilities with hospice and palliative care programs, but decided she wanted to focus on primary care, and that's when she found Signify Health. In her role, she works with families, discusses care goals, and reviews hospital records to make sure nothing is lost when people return to the nursing home. She also serves as a go-to person if families need help addressing insurance issues.
Katie Rathburg, RN, is a care management nurse who came from a family of nurses. Her mother was an LPN and her two sisters and brother are also nurses, so it seemed only natural that she would follow the same career path. She spent most of her 16-year career working with geriatric patients and worked as an assistant director of nursing at a long-term care facility. However, she wanted a job where she would work from home that would accommodate her family's needs. Today, Katie works closely with the nurse practitioners who are visiting patients, calling nursing facility staff, following-up after hospitalizations, and alerting her team if there are any changes in a member's health status. "I really enjoy taking care of people, helping them in their time of need and making a difference in their lives."
Anne Peterson, FNP-BC, GNP-BC, remembers treating a member who was depressed because he was living in a nursing facility that was not a good fit for him. He was hospitalized frequently, would not get out of bed, and refused personal care and his medications. Through collaboration with the member's family, the social worker, and the Case Manager, they were able to transfer the member to a different facility.
"When I visited him at the new facility, he was thriving! He was using a motorized wheelchair to get around the facility, smiling and initiating conversations. It was an absolute pleasure to see that he is truly living again. I am overjoyed to have been part of improving this man's quality of life."
Denise Harrison, MSN, ANP, works remotely to guide and support the clinicians in the field who are managing the care for our members. She joined Signify Health four years ago, first conducting in-home evaluation and moved to complex care management in 2019. Signify Health gave her the opportunity she was looking for: "I feel like I have opportunities to advance professionally and personally, to improve myself as a human being. And I get to do what I love at the same time, which is helping other people."
Helping people transition home

Signify Health nurses also play a major role in our Transition to Home services. They assist patients who transition home from both acute and post-acute care settings by performing case reviews and medication reviews to support recovery throughout the entire episode of care.
A nurse for 29 years who worked as a case manager for a hospice program, Cindy Watts, RN is a bilingual nurse care coordinator who works in Signify Health's Transition to Home program. She said that many Hispanic people don't understand how to navigate the health system and need help to get the care they need. "They don't know how to navigate the healthcare system — and this is where I can make a difference."
Amy Karides, MSN, AGACNP said her love for taking care of the elderly started as a child when she visited the nursing home where her mother worked as an administrator. In this role, she sees a variety of members, but one that sticks out is a woman with insulin dependent diabetes who was repeatedly hospitalized for uncontrolled diabetes. The member confided that she was having difficulty monitoring her blood glucose levels because she couldn't tolerate sticking her fingertips four times a day. Amy called the member's doctor and was able to obtain an order for a continuous blood glucose monitor. Now, the patient can scan a sensor to check her glucose levels rather than sticking her finger multiple times a day. As a result, the member has improved control of her blood glucose because she increased her compliance with administering insulin as prescribed.
As we wrap up Nurses Week, I reflect on how grateful I am to work with such a dedicated, talented, and compassionate group of colleagues. I want to recognize all of the nurses and clinicians in these departments and other departments throughout Signify. If you are looking for a place to utilize your nursing skills and to be part of taking the profession into a new era of value-based care, Signify Health may be just the place for you. To learn more about our open full-time and part-time positions, please check out our Careers page and reach out — we would love to talk with you!
---
Laurel Douty is Executive Vice President of Clinical Operations for Episodes of Care Services at Signify Health.
Hear how our nurses are helping people live more healthy, happy days at home — wherever that home may be!