2 min read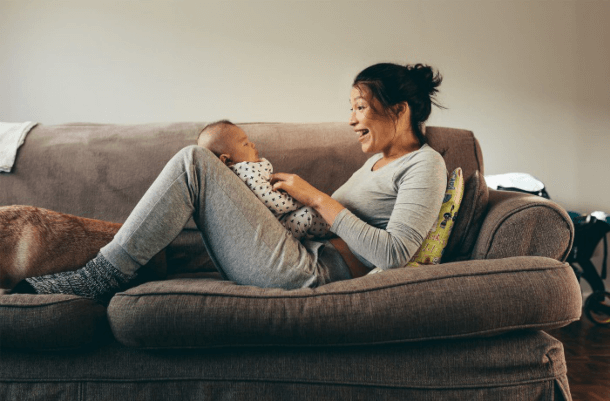 More than 6 million women will become pregnant this year, and, of those, more than 1 million will be facing the unknown as first-time mothers. A little over two years ago, one of those first-time mothers was Serena Williams. The story of her complications after delivery shed a light on what health care services and public health experts have known for well over a decade—that complications of delivery, including death, have been going up in the United States. What should be a time of rejoicing can quickly turn to tragedy.
While Serena had the resources to access the best healthcare and navigate a complicated system, many women in this country do not. They need support not only with their medical care but also with a host of environmental issues that can lead to poor outcomes—from financial worries to food insecurities to education on how to take care of their physical health.
As a healthcare community, we know that one of the ways we can change this paradigm is to change how we coordinate and pay for care. What has traditionally been a fragmented delivery structure with misaligned incentives, paired with the burden of social determinants of health, has created barriers for pregnant women and their care teams.
Removing these barriers will require innovative solutions—and a lot of collaboration. That's why we're working with states, employers, health plans, health systems, physicians and community-based organizations to address the roots of the problem.
First, as recommended by the National Health Care Payment Learning and Action Network, we're implementing the Global Maternity Episode of Care payment model. The model's central goal is to eliminate the barriers and pain points of the current payment system that prevent the best and safest delivery possible. Instead, episodes of care encourage a focus on optimizing early prenatal care, the safest mode of delivery in the best facility, and comprehensive care after the delivery.
Second, through our Signify Community platform we're linking clinicians, community resources and state agencies to identify and close gaps in social determinants of health. For example, in one Midwestern state, we're working with the state department of health to assess psychosocial needs, identify the gaps in medical, dental and social care and coordinate a network of providers and services to fill those gaps. We've shown how these interventions can significantly improve outcomes for women and their children.
Third, we're deploying best practices and support tools for front-line clinicians who want to do the best they can to help mothers get the information and support they need to take care of themselves and their children throughout their health journey—from pregnancy to a safe and happy birth through those critical early years of development.
On this Mother's Day, as we celebrate all the women in our lives who have gotten us to where we are, let's commit to making a difference for all mothers and mothers-to-be. Working together, we can create the kind of value-based healthcare system that we all want: One that builds strong connections across provider and community resources, and helps all moms enjoy more happy, healthy days at home with their families.