3 min read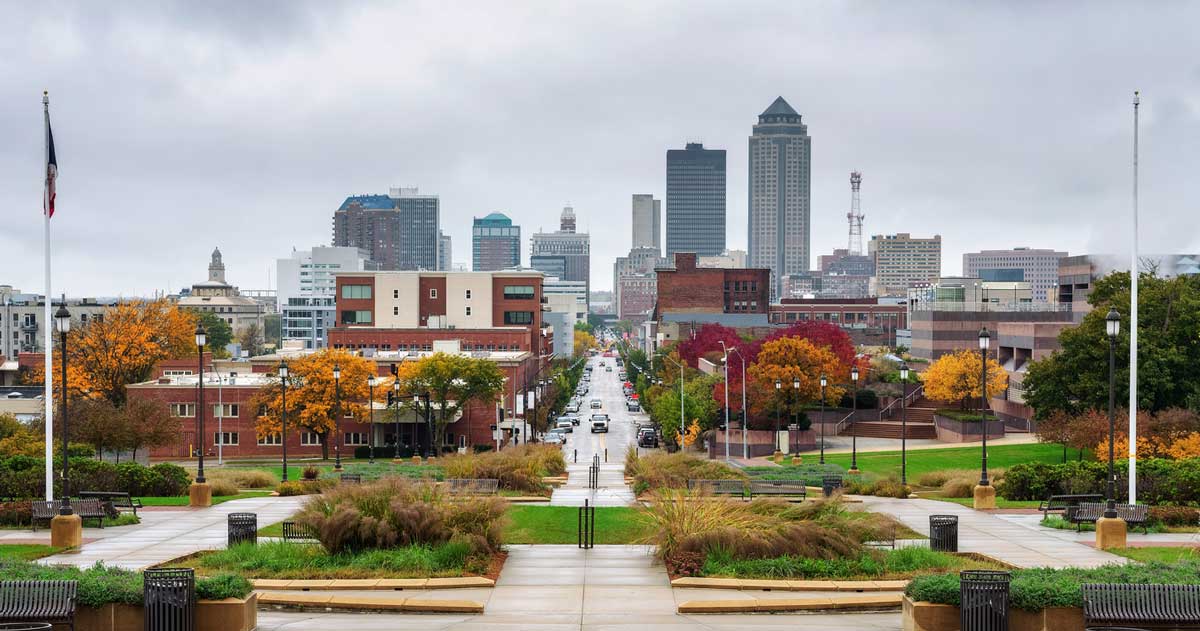 In 2017, the Iowa Department of Public Health (IDPH) asked, "How can we help our people, specifically women and children?" While the question was simple, the answer was complicated.
The IDPH invited us to partner with them to find a solution to this question and the many challenges facing them, including a fragmented data collection process, tracking vulnerable populations who are often transient, and ensuring that individual's sensitive healthcare information was protected.
Our solution—building a statewide coordinated Community Care network that integrates social care with medical services for the state's Title V maternal and childhood health programs. This collaborative network connects more than 26 agencies and 1,050 users working at those agencies across all of Iowa's 99 counties.
Since the network's inception, Iowa's public health agency teams have identified 395,810 individuals in need of clinical and social care and have provided more than 7 million social determinants of health (SDOH) related activities. Having a shared technology platform is enabling community providers to safely share information, coordinate services and connect members to non-medical needs like transportation, housing and health management.
The 7 million SDOH-related activities completed since 2017 include SDOH assessments, care coordination, interagency referrals, and care gap closure services such as immunizations, well-child visits, medical home identification, health insurance access and eligibility, and more.
Behind every one of these interventions is an Iowa mother or child who needs help accessing medical, mental health or dental care—services that make a real difference in their health and development. For example, between 2017-2019, the network increased Title V eligible women receiving obstetrical care from 67% to 97%. That is a staggering number of women who were not receiving regular prenatal care before IDPH began their program to identify and close these kinds of care gaps in real time.
Iowa Community Care Network's Secret Sauce
At the heart of Iowa's Community Care network is a technology platform powered by Signify Health that facilitates cross-agency collaboration while protecting an individual's sensitive healthcare information. Signify Health's Community technology platform offers IDPH the necessary built-in privacy infrastructure, so that only authorized personnel can see the right information at the right times. This privacy-enabled technology allows participating organizations to safely share information within a formalized legal structure and manage members' whole-health needs longitudinally across care settings, while uniting all incoming data sources into a single system for real-time outcomes reporting.
Towards A Healthier Iowa
The IDPH Community Care network is building a healthier Iowa by connecting health and human services in a holistic way. By identifying and coordinating a constellation of medical and social care needs, IDPH and its 26 agencies are improving the health of thousands of mothers and children from birth through early child development.
Commented Marcus Johnson-Miller, CPM, Title V Director and Bureau Chief, Bureau of Family Health at IDPH, "This innovative program and partnership is connecting health and human services like never before, providing a healthier start at life for thousands of children. We're building a healthier Iowa by enabling community collaboration in a way that respects the dignity and privacy protections of our members—all to support the lives and outcomes of pregnant mothers through early child development."
We are proud to be working with such a forward-thinking partner and are excited about the opportunities ahead for us to make an impact in the health of even more Iowans in the months and years to come.
Peter Boumenot is Chief Product Officer, Health & Community Care, Signify Health