3 min read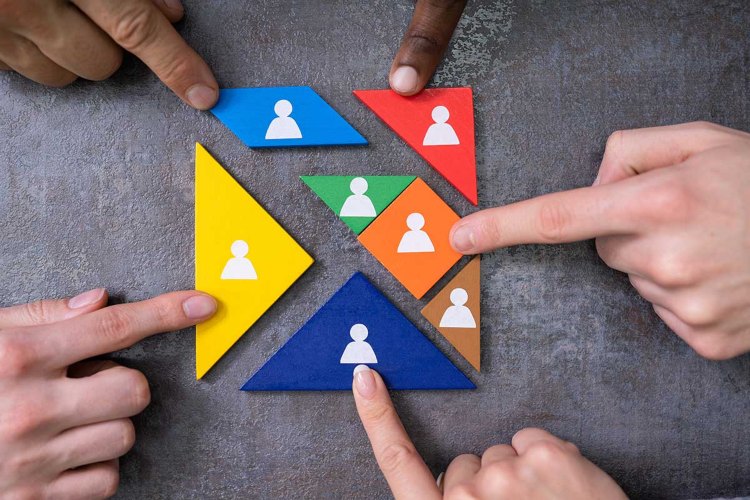 Earlier this year, I was asked to help lead our Corporate commitment to living our value "Inclusive, be one team" in a meaningful way by going beyond the expected and inspiring real change in the way we work. Between the Covid-19 pandemic, the Black Lives Matter movement and the country's polarization over the November election, I thought this would be a challenging goal. But, as an African-American woman, I am passionate about Diversity & Inclusion and was honored that leadership gave me this opportunity.

It hasn't been easy. There is so much to do, and we've just begun tackling this issue; however, I quickly realized that my colleagues truly want Signify Health to be a diverse and inclusive company. From Kyle Armbrester, our CEO, and the Executive Leadership Team to our entry-level new hires, everyone has been encouraging, they are eager to learn, and most importantly, they want change. They are adamant that a diverse and inclusive culture is a core strategic advantage. I had to help make it happen.

When you delve into diversity and inclusion, sticky questions pop up. What does diversity and inclusion mean in our daily work? Who needs to change and how? How do we monitor and enforce change? Where do we start? These are not easy questions to answer, but we always returned to our value, "Inclusive, be one team."

This year we implemented a series of Diversity & Inclusion training programs for the entire company, including critical topics like unconscious bias. We also began hosting roundtable discussions, starting with one on allyship. In addition, we launched two Employee Resource Groups (ERGs):
BEALE: Black Employee Association for Leadership & Engagement
WLN: Women's Leadership Network
Most companies offer their employees diversity awareness training and have similar employee groups where colleagues can share experiences, support and coach one another and network with people they don't encounter in their daily work. This isn't unusual, many companies have these initiatives. But, at Signify Health, the ERG launch programs surprised me. I think that is because for us, inclusion really does mean everyone.

Yes, our ERG populations are directly affected by the lack of diversity; they need to be recognized, heard and understood. They are the reason we are so committed to this Value. However, Diversity & Inclusion is everyone's issue, and we are all accountable to change. So, our ERGs are open. We invite and welcome everyone at Signify Health to be a member and participate in them. We are just as likely to have White, Lantinx, and Asian colleagues attending a BEALE session as we have Black team members, and many men attend our WLN programs.

Of course, we discuss issues that are meaningful to the ERG's population; however, we include information that is of interest to all. During our November BEALE launch, each week we focused on health issues of specific concern to Black males, but each topic was relevant to all men. For example, we started the month with Dr. Marc Rothman, our Chief Medical Officer, hosting Dr. Stephen Tourjee, a psychiatrist in private practice and teacher at Harvard University, who discussed the importance of both physical and mental health. In the following weeks, we shared information on heart health, prostate and colon cancer, and healthy eating and exercise. Our goal is to build active ERGs that support and nurture members of the ERG population, while we educate and unite all our colleagues.

We have a lot to do in 2021. We will be expanding our training programs and creating more ERGs to support our Latinx, LBGTQIA+ and other colleagues. And, in October 2020, we entered a partnership with North Texas LEAD to help us recruit more diverse leaders and proactively build our leadership team to reflect our commitment to diversity. In addition, we are making a concerted effort to explore new ways to embed our value, "Inclusive, be one team" into everything we do.

Change takes time, and we are making it by acting in the true spirit of inclusion—sharing experiences, learning from one another, identifying common ground and being transparent about where we must improve. And we're making progress. After one of our November BEALE training sessions, I had a call with a White, male colleague that filled me with hope. He told me that his unconscious bias training deeply affected him, and said, "I want to learn from you and better understand how you feel. I realize I need to change, I want to change, but I need your help. Can we talk?"

This kind of awareness, openness and truth-seeking is a firm foundation to creating a sustainable, transparent and meaningful culture that embraces and lives Diversity & Inclusion. I am looking forward to 2021 and everything we will accomplish.