3 min read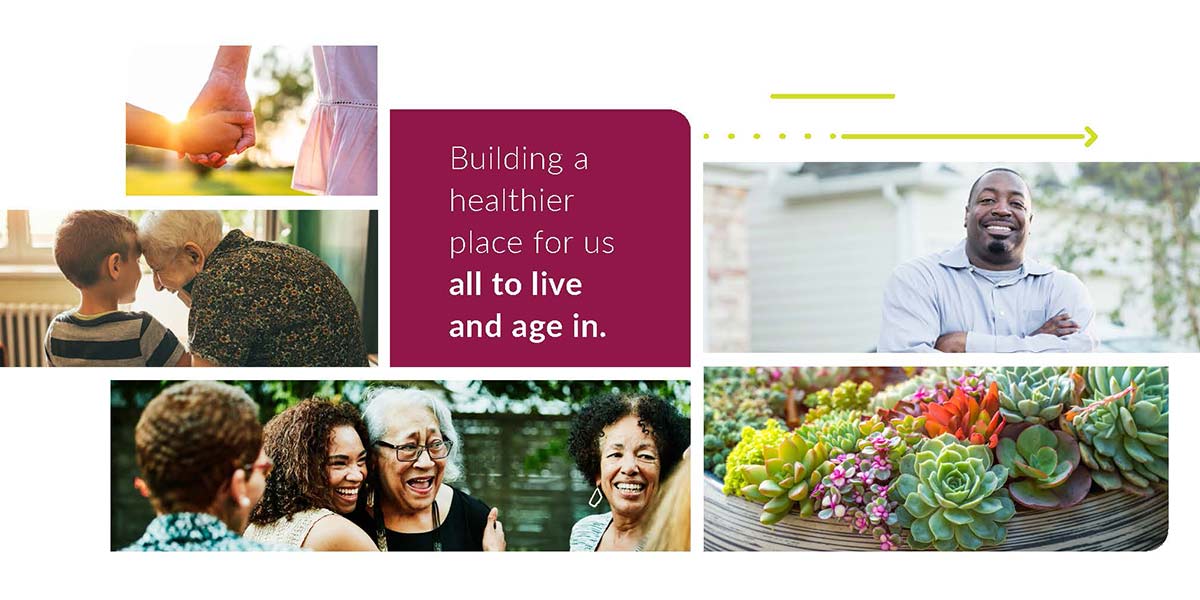 As we close out 2021 and look forward to a new year, Signify Health is poised to redefine how healthcare is delivered and paid for so we can advance the transformation to value-based care and help people enjoy more healthy, happy days at home. In 2021, our Board of Directors recognized an urgency to accelerate these changes and focus the company on unlocking solutions to make them happen.
The time for change is now. For the first time in nearly a century, Americans will see a decline in our overall life-expectancy even though we spend more per capita on healthcare than any other nation. In addition, our country is burdened with higher rates of chronic disease, obesity, suicide, maternal mortality and preventable hospitalizations. It is evident that America's healthcare system needs to change. But, that raises so many questions: what kind of change is needed, how much is necessary and, who will lead it?
Signify Health's Board of Directors and our leadership team fully embrace these opportunities. Our Statement of Purpose makes clear our commitment to fundamentally change the way healthcare is delivered and paid for in the United States, and improve the quality, depth and breadth of healthcare services available in the home.
Purpose-driven innovation
Our Statement of Purpose supports the healthcare industry's transition from one based largely on treatment and patient volume to one benchmarked and paid for according to the value of the services provided. It envisions the future of high-quality care delivered through breakthroughs in technology, like digital health and telemedicine, which have proven that much of American healthcare can be safely and effectively provided outside the four walls of institutions and doctors' offices.
---
"The COVID-19 pandemic has been pressure-testing our healthcare system, highlighting the need to build a collaborative, multi-stakeholder effort that engages all levels of government–federal, state, county, local–as well as the full array of community organizations and various traditional and non-traditional healthcare delivery enterprises. Signify's Statement of Purpose demonstrates our commitment to advance these changes and transform how the continuum of care is delivered and paid for."
– Vivian E. Riefberg, member, Board of Directors, Signify Health
---
Supporting the needs of the whole person
One of the core principles of Signify Health's Statement of Purpose is our commitment to advancing health equity and supporting underserved communities.
Meeting people where they are – in the home – is essential to targeting and addressing systemic issues that present barriers to health and quality of life. From our work conducting in-home health evaluations for seniors and the underserved, we are acutely aware of the significant role that social determinants of health play in a person's health and well-being. Our clinicians and social care coordinators serve as part of an extended care team addressing non-medical barriers to better health, like housing insecurity, food and transportation scarcity, and safety hazards. We partner with hundreds of community-based organizations to link people with the services and support they need.
---
"Signify Health has created a transformative model that defines what an effective, value-based healthcare system of the future will be. Central to this model is enabling and incentivizing providers across the care delivery spectrum to work as one to achieve the best possible health outcomes for those in their care. This kind of change is not easy, but it is necessary to realize what healthcare can and should be. Through this bold, future-oriented Statement of Purpose, Signify aims to provide value to customers and the people they serve, while ensuring that the Company's efforts to increase shareholder value remain consistent."
– Taj L. Clayton, member, Board of Directors, Signify Health
---
As I reflect on this challenging time for our nation, I am struck by the suffering caused by health inequities that manifest themselves in so many different ways for so many people. Technology alone cannot meet these challenges. At the end of the day, healthcare is about people. It is up to us to make quality healthcare more accessible in ways that fit with how people live their lives. I am proud to lead a company that is fully committed to living its purpose – to help people enjoy more healthy, happy days at home.
---
Kyle Armbrester is the Chief Executive Officer of Signify Health.