3 min read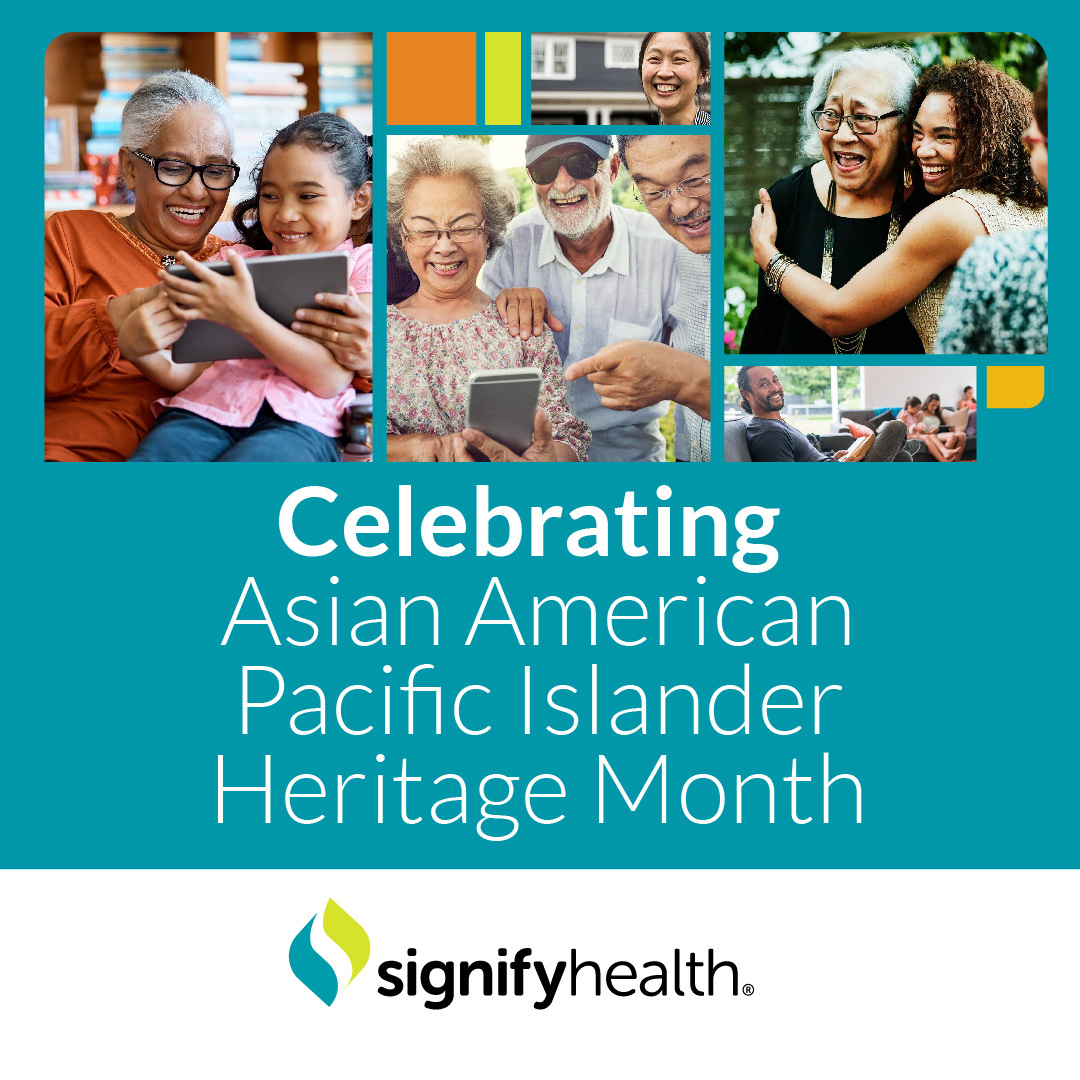 Diversity, equity, and inclusion (DE&I) are critical to Signify Health's continued success as an organization. We thrive on inclusivity and diverse voices to solve hard problems and act as one team. As Signify Health's new Head of DE&I, I want to ensure that we continue our commitment to building DE&I awareness and employee engagement throughout our organization. We want to make it fundamental to the way we do business each and every day. That requires a steadfast and consistent effort to elevate awareness, increase education and encourage honest conversations about the issues and daily realities of DE&I.
This May, we are proud to celebrate Asian American and Pacific Islander (AAPI) Heritage Month, so I want to share some history about the month and resources that can help us better understand some of the issues our AAPI friends and colleagues have to address every day, and how we can help support them.
About AAPI Heritage Month
AAPI month celebrates the cultures and contributions of Asian Americans and Pacific Islanders across more than 40 countries in Eastern, South Central, Southeastern, and Western Asia, and over 30,000 Pacific islands.
The month of May was chosen to celebrate AAPI heritage to commemorate the arrival of the first Japanese immigrant to the United States, Manjirō Nakahama, on May 7, 1843. May also marks the anniversary of the completion of the transcontinental railroad on May 10, 1869. The majority of the workers who laid the tracks were Chinese immigrants.
AAPI Heritage Month began as a week-long celebration first recognized in 1978 and then extended to a month in 1990. In October 1992, the U.S. Congress designated May as Asian American and Pacific Islander Heritage Month, acknowledging the group's substantial contributions to America, including contributions to the arts, sciences, government, military, commerce, and education.
What can we do to support the AAPI community?
While May is a month to celebrate the Asian American and Pacific Islander community, it is also an opportunity to advocate for and support it. A little over one year ago, eight people were killed in Atlanta, including six Asian-American women. These murders prompted a national outcry against growing anti-Asian American and Pacific Islander violence.
Today, Asian Americans and Pacific Islanders in the U.S. are facing increased discrimination and violence, with more than 10,905 incidents reported between March 2020 and December 2021. According to the STAATUS Index, one-in-three Americans remain unaware of the spike in anti-Asian racism and attacks. We all have a responsibility to learn more, engage with our colleagues and within our communities, and take action to stop AAPI hate. Below are additional resources to learn more about Asian American and Pacific Islander month and act now to Stop AAPI Hate.
Read and Watch:
Ways to Get Engaged:
Take a moment to learn about the AAPI cultures by visiting the U.S. AAPI Heritage month

online tribute

.