5 min read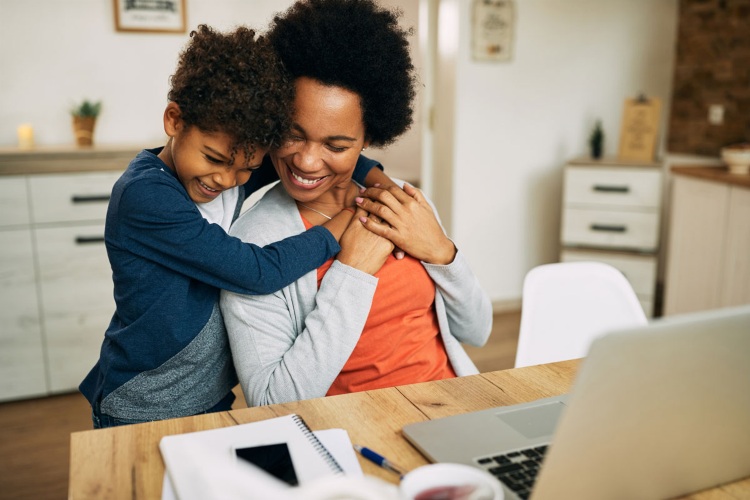 Pregnancy is a journey. Through each trimester, the investments expectant moms make in their health — from prenatal vitamins to clinical check-ups — culminate into what is (hopefully) a healthy, complication-free birth and adjustment of mom and baby to their new world.
Yet the U.S. healthcare system often does not deliver maternity care in a coordinated way. Instead, our fragmented care delivery structure, with its misaligned incentives and lack of care coordination, often creates barriers for pregnant women and their care teams.
Seeing this challenge first-hand, some forward-thinking women's health providers in Connecticut are re-imagining how maternity care is delivered and paid for, in an effort to make it more holistic. They treat maternal care as a longitudinal continuum, or episode-of-care, that aims to create accountability and incentivize providers based on overall patient outcomes. We believe the results will be potentially transformative, even with the challenges faced during the COVID-19 pandemic.
Why it matters
Current U.S. patient outcomes call for meaningful change in our approach to maternal, delivery and postpartum care. Sadly, the United States has the highest rate of maternal mortality among developed 11 countries and ranks number 33 out of 36 Organization for Economic Co-operation and Development (OECD) countries in infant mortality. As the home to the best providers in the world, these rankings are hard to understand.
An answer may be rooted in our healthcare system's traditional approach to outcome accountability and payment structure. Rather than our current, often disjointed, pay-for-service healthcare, we need a system that creates overall accountability for episode-of-care outcomes and better aligns the financial incentives for both providers and patients.
Such a value-based care approach has been shown to deliver care that is both high quality and affordable — resulting in better patient outcomes.
An episodes-of-care system bundles maternal healthcare into a personalized journey by seeking to optimize early prenatal care, provide the clinically appropriate mode of delivery in the right facility, caring for postpartum healing, and nurturing early child development. This approach encourages a more preventative and patient-centered maternal care experience -- one where patient outcomes are the measure of success and healthcare providers are accountable for the results.
Birthing a new model in CT
The Eastern Connecticut Health Network (ECHN) is embracing this episodes-of-care approach as one of only five hospitals in the state to receive the Network of Distinction designation for quality care and patient value for the State of Connecticut's employee health plan and the Connecticut Partnership Plan. As a member of this State of Connecticut Network of Distinction program, ECHN is helping to set a new benchmark for value-based care in the country, putting quality first and aligning clinical outcomes with financial incentives.
"We believe that the Eastern Connecticut Health Network will prove that the episodes-of-care approach to maternity care works for both providers and patients," said François de Brantes, Senior Vice President for Episodes-of-Care at Signify Health. "An episodes-of-care looks at the total care an expectant mother receives during all the phases of her pregnancy, delivery and postpartum journey. By embracing this approach, ECHN aims to deliver excellence throughout the patient's entire episode-of-care and to take accountability for their outcomes. It is this combination of excellence, affordability and accountability that distinguishes ECHN and others who are part of the Network of Distinction."
"Our maternal episodes-of-care program accentuates how our physicians demonstrate outstanding results, low complications, and a high level of personalized care to benefit our patients," according to Deborah Weymouth, CEO of Eastern Connecticut Health Network. "The Network of Distinction designation eliminates the maze of difficult choices patients have to make on insurance products and price transparency. It lets patients know that Eastern Connecticut Health Network provides them high quality care at a great value."
Necessity is the mother of invention
But this initial success did not come easily. The Network of Distinction program was launched in November 2020, during the COVID pandemic when, according to a recent study, 1 in 4 women skipped their prenatal appointments, largely due to COVID concerns.
Expectant mothers couldn't wait for a global pandemic to resolve before seeking maternal care. So ECHN quickly adapted to the pandemic with extensive cleaning protocols, strict social distancing and ongoing healthcare provider education on proper use of personal protective equipment or PPE. "We had to build our patients' confidence that they could safely be tested and treated. This was particularly true with expectant mothers, given the intimacy of their appointments," Weymouth said. "Our rallying cry became 'do not put your health on hold.'"
This approach is working. Throughout the pandemic, ECHN elevated their personal care with each expecting mother and, as a result, they have seen good prenatal care return rates. This is partially because if an ECHN patient is not following her prenatal appointment schedule, they schedule a special appointment to help her overcome any concerns, healthcare issues or social determinants of health barriers.
In addition, ECHN converted all of their educational programs and Prepared Childbirth Classes, Nutrition Workshops and Expectant Grandparent Classes to virtual sessions, interestingly, they saw an increase in participation from a wider geographic area that reached as far as Virginia. Because of this increased participation, they plan to continue offering these virtual classes post-COVID.
Delivering better outcomes for mothers and babies
Even with the added challenges from COVID, we believe that the episodes-of-care approach is working for expectant mothers at the ECHN. Their standard of excellence in personalized care is exemplified by their commitment to value-based care. And ECHN's experience is validated when the maternity health records of thousands of women are analyzed.
In 2021, Signify Health studied the outcomes and related costs of more than 55,000 deliveries from two geographically distinct datasets of commercially insured women. This analysis showed how today's fee-for-service payments are not the ideal approach for the health of pregnant women and newborns, and recommended we replace this payment system with an episodes-of care comprehensive bundle approach, like the one used by Eastern Connecticut Health Network, to reward physicians for optimizing women's care. In our view, women and children would benefit from a permanent, values-based approach to maternal care and childbirth.
On this Mother's Day, as we celebrate all the amazing women we love and are so grateful for, let's take a moment to consider how we can improve the difficult journey so many experience through pregnancy, delivery, postpartum and early child development. Together, we can build a value-based, episode-of-care system that will improve the quality of care and outcomes for our mothers and babies.
---
Tami Hutchison is Senior Director, Business Development at Signify Health.
Additional resources
Listen to an interview with Deborah Weymouth, CEO of Eastern Connecticut Health Network, Dr. Pamela Lewis, OB-GYN and executive member of ECHN Administration and Signify's François de Brantes who discuss ECHN's role in the State of Connecticut's Network of Distinction and their initiatives to care for expectant moms throughout their journey.