5 min read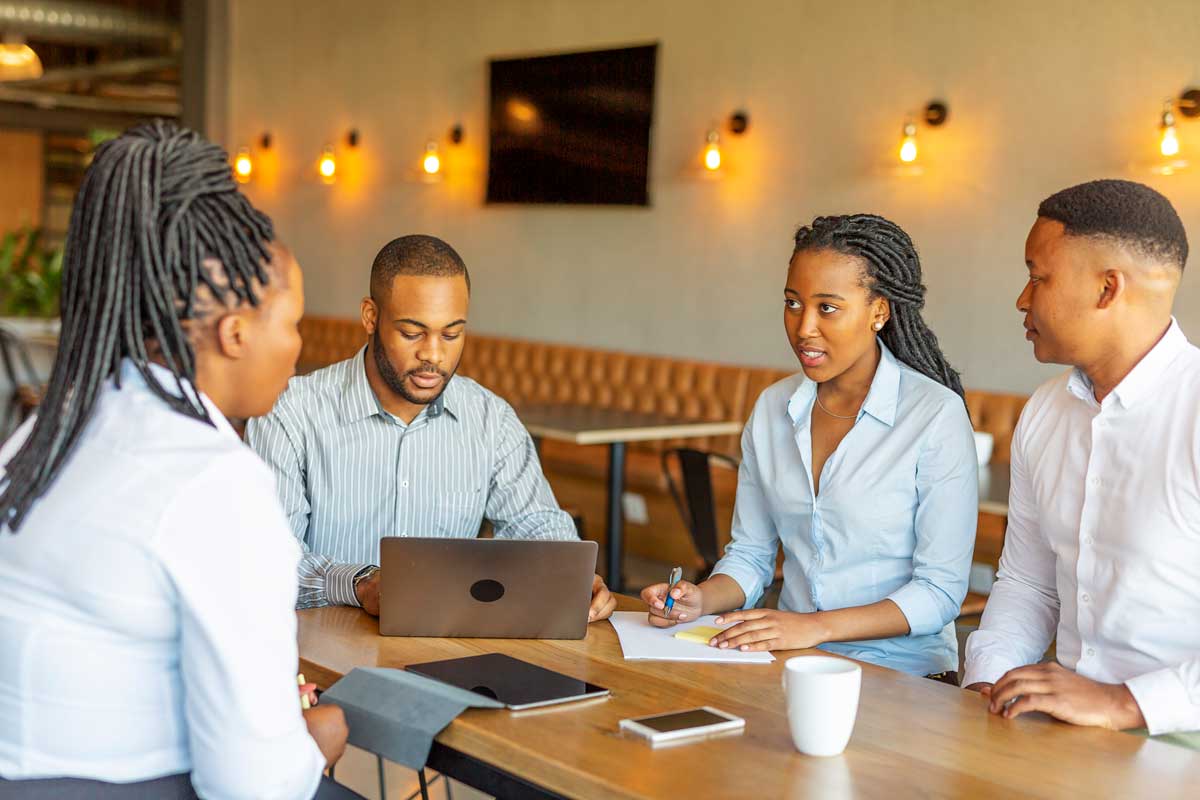 This year Black History Month was especially significant for me. The 2020 social justice events—particularly those relating to Black Lives Matters--motivated so many of us to listen more closely to the personal stories of colleagues, friends and neighbors from diverse backgrounds. It opened the eyes of many people and made diversity, equity and inclusion personal.
So, as February comes to a close, I want to share how my colleagues and I celebrated Black History Month. Of course, because of the pandemic, this year we approached things a bit differently, but the end result was the same—recognizing and saluting the many contributions that African Americans have made to our country.
My co-workers, from all backgrounds, celebrated Black culture, discussed present-day challenges like identity, workplace inequalities and healthcare disparities and shared the rich stories of our African-American history. We created these experiences using:
Art from a series of virtual African-American museum tours,
Film with our weekly African-American Cinema series,
Food by sharing recipes, and
Individual achievements through a weekly series profiling African Americans who have made significant contributions to Science, Technology, Engineering and Math (STEM.)
The entire month was full of sharing and meaningful moments, but the most memorable ones for me were the stories of African Americans who made major contributions to STEM. So many substantial STEM milestones made by African Americans are unrecognized, so it is important to remember the stories of these STEM pioneers. They are worth repeating, so I would like to share a few of them.
The notable Black leaders in STEM included:
We celebrated the achievements of these Black STEM leaders, but it's important to note that Black workers are still very under-represented in STEM fields. According to a 2018 Pew Research Center report, jobs in STEM have grown by 79%—outpacing overall job growth. However, "Black and Hispanic workers continue to be underrepresented in the STEM workforce. Blacks make up 11% of the U.S. workforce overall but represent 9% of STEM workers. And among employed adults with a bachelor's degree or higher, blacks are just 7% of the STEM workforce."
Clearly, we have a lot of work ahead of us, but as we conclude Black History Month, I am proud of the support that Signify Health gave us to learn about Black history and create cultural experiences with our colleagues from all backgrounds. We are on this inclusion journey together. And, as a team, we must keep the conversation going and remind one another that we make significant progress with every story we share.
---
Cathey Law, Diversity & Inclusion Program Director & Human Resources Business Partner, Signify Health