5 min read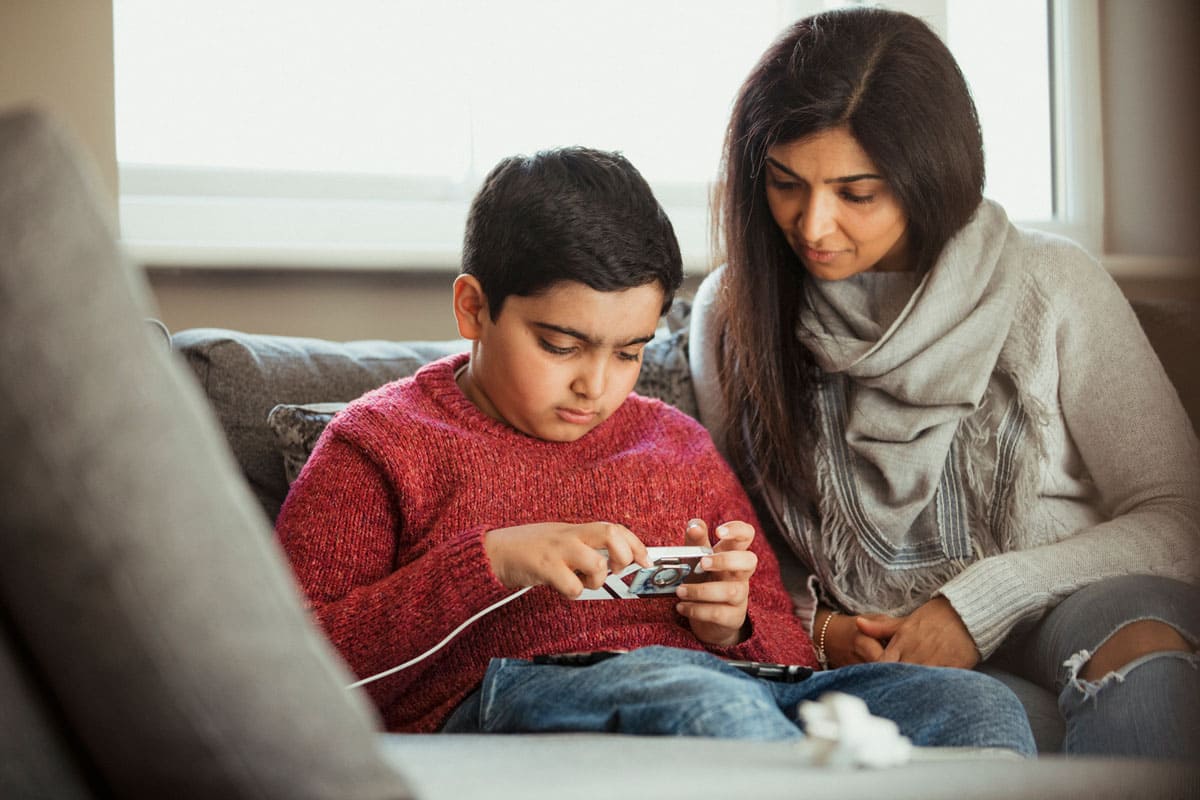 Roberto and Dora Hernandez were thrilled when they delivered a healthy, 9-pound baby boy. He was meeting all of the developmental milestones — he was sitting, crawling and walking at the right time. But he wasn't babbling and talking like other children. More concerning, he wouldn't make eye contact with them, didn't respond to their smiles, and wouldn't return his parents' hugs and kisses. Roberto and Dora thought there might be something wrong with their son, and were concerned when their pediatrician said he should be evaluated for autism. They didn't know where to turn or what to do next.
The Hernandez family story is becoming more common. The prevalence of autism and autism spectrum disorder (ASD) has risen steadily in the United States since researchers began tracking it 20 years ago. In 2000, the Centers for Disease Control and Prevention reported that autism impacted one in 150. In 2020, that number jumped to one in 54.
Community-based organizations play a critical role in helping families like the Hernandezes locate and access the different care providers their child will need as he or she grows and develops. This becomes more complicated because someone with autism often needs multiple specialists to support their needs, from speech pathologists and occupational therapists, to school districts and Applied Behavior Analysis (ABA) therapists.
As we observe Autism Acceptance Month, we at Signify Health are honored to spotlight two networks that are demonstrating what can happen when organizations form communities around people like the Hernandez family.
Both Autism Lifeline Links (ALL) in San Antonio and The Autism Program (TAP) in Illinois are models for delivering and coordinating services and support. They are creating community health networks to meet the specific needs of families managing autism. Their work is instructive as we as a healthcare community consider the best way to organize care and support people with chronic health conditions and their families.
Partnering to simplify access to autism care
In the San Antonio region, 30,000 people live with autism spectrum disorder and 4,000 students receive special education support for autism today — and this number is expected to grow.
Autism Lifeline Links is a coalition of community-based organizations that helps families navigate resources for people with autism. The partner organizations provide a variety of services, resources and care for individuals, families, caregivers, educators and others in the autism community, including: care coordination, diagnostic services, behavioral support and therapy services, education and support groups, financial assistance, respite care, and registration with long-term support programs.
Founded in 2016 through a grant from the Kronkosky Charitable Foundation, ALL convenes 14 autism/intellectual and developmental disability organizations in San Antonio to work seamlessly, increase communication, shorten wait times, reduce duplication of efforts and work together to improve the quality of life for people with autism.
ALL partnered with Signify Health to develop a portal that makes it easier for organizations to connect families with autism services and the care they need. Registering on the website automatically creates a set of actionable next steps for the care coordinators within the Signify Community platform. These activities include documenting calls, making appointments, and following-up on resource requests on behalf of their clients. Having a user-friendly workflow management process, along with the ability to upload documents and keep all client information in one place, has positively impacted client service and ALL's rigorous performance measurement.
"The autism diagnosis has changed multiple times over the past 30 years," said Cara Magrane, executive director of Autism Lifeline Links. "There is no single pathway universally defined to diagnose autism. A variety of specialists can make the diagnosis — from psychologists, neurologists and school specialists — and each may use different assessment tools. This only adds to the confusion."
By sharing information and streamlining referrals, ALL has become a single-source for families to go to reach the multiple agencies they may need for their loved one with autism.
Linking families with resources in Illinois
Improving access to care is a priority for many states. In Illinois, Signify works with The Autism Program of Illinois, a collaboration of four universities and 11 organizations that together operate 20 centers across the state. As a network, TAP offers services that meet the unique needs of different communities across Illinois, which range from urban areas to rural areas in the southern part of the state.
TAP was established in 2003 when the Illinois General Assembly passed Public Act 930395. At that time, TAP was created to address the increasing number of children being diagnosed with autism. Today, TAP funding is used to provide services for children and young adults, up to the age of 22, who would normally not access those services through private insurance. Last fiscal year, TAP provided training for nearly 12,000 individuals. These trainings reached parents, caregivers, educators, pre-professionals, medical providers, first responders and the community at large. Common themes for these training programs include teaching the signs and symptoms of autism, what evidence-based practices are available for those with ASD, and best practice intervention in the areas of supporting communication and social/peer interaction.
The TAP website went live on February 12, 2021. Yet, in just three months, even without promotion, 214 people have sought information from the website. These people simply found the website or heard about it via word of mouth.
"This shows the critical need for autism services," said Mary Kelly, quality coordinator for The Autism Program. "We want individuals to know that TAP exists, so parents, caregivers, social workers, teachers, doctors, hospitals, and behavioral medicine experts, can refer a family to the portal, to help them identify the nearest TAP provider."
Strengthening communities, supporting families
Both networks, Autism Lifeline Links in San Antonio and The Autism Program of Illinois, use the Signify Community platform to coordinate and manage a variety of members' non-clinical needs, ranging from respite care, child enrichment services, physician therapy, diagnostic evaluations, and a summer camp for children with disabilities. We are privileged to work alongside their teams to help families like the Hernandezes get an earlier diagnosis so they can begin interventional therapy sooner and have a better outcome.
Capturing valuable information. Generating insights. Delivering actions. Improving outcomes. That is how we strengthen communities. That is how we help people live more healthy, happy days at home.
---
Amy Huebner is Director of Community Solutions for Signify Health.