3 min read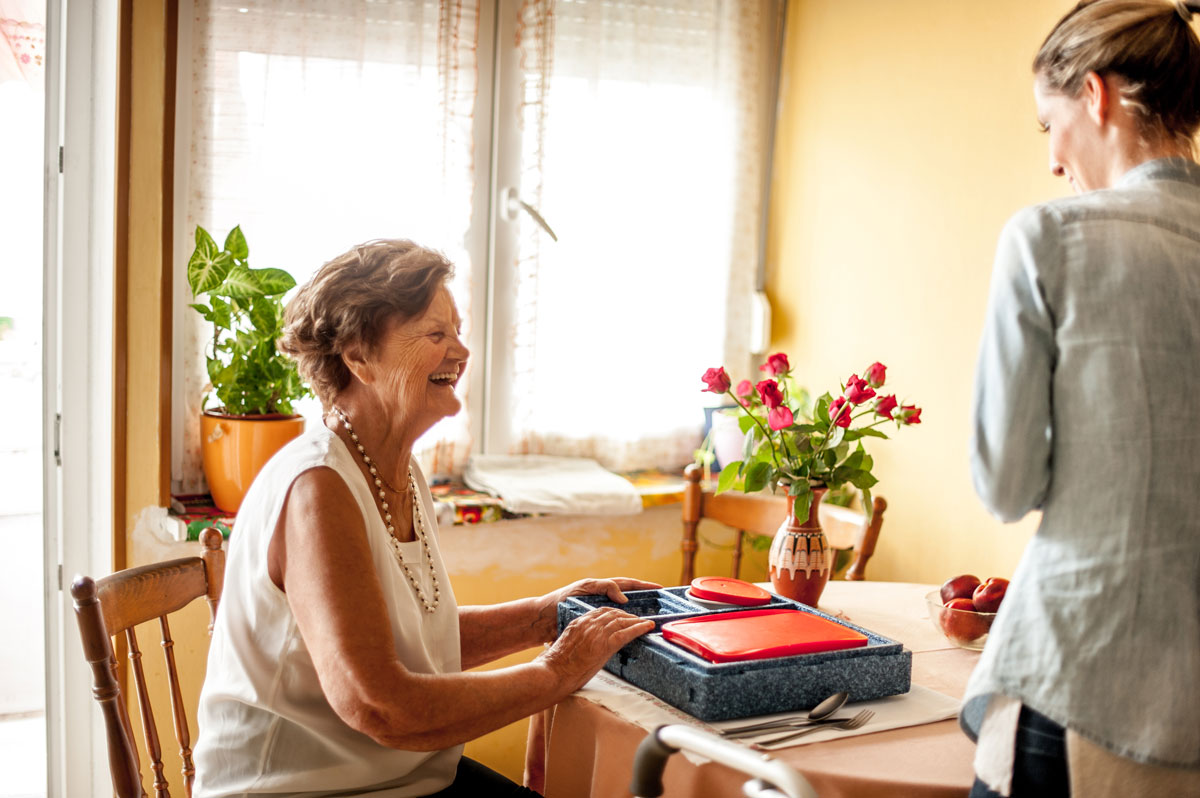 New CMS rule supports standardization of data to better understand drivers of health
Poor nutrition, food insecurity, financial distress, housing instability, lack of transportation, and fall risks are social, environmental, and behavioral health factors that can quickly become medical problems, influencing as much as 80% of our total health outcomes. The healthcare system can and should play a more central role in helping to address these social determinants of health (SDoH) before they manifest as hospital admissions or poor health outcomes – which drive costs.
The Centers for Medicare and Medicaid Services (CMS) understands that we can not improve the way we address SDoH if we don't start with data standardization. CMS' newly released Medicare Advantage and Part D proposed rule encourages special needs plans to capture standardized SDoH data during In-Home Health Evaluations (IHE) in order to identify and track the risk factors that make it difficult for individuals to access timely, high-quality care.
Using IHEs to collect valuable patient data that may otherwise fly under the radar of health plans and providers is promising. This is an important first step toward addressing SDoH and improving health equity, and we commend CMS leadership for this guidance.
With the collective recognition that gathering data to understand the needs of members is vital, it's important to also look at how and where that data is collected. At Signify Health, we've learned that for comprehensive data on social determinants, there's just no place like home.
A better place to identify barriers to care
In my role as Signify Health's Chief Medical Officer, I'm responsible for overseeing our national network of over 10,000 advanced practitioners who conduct comprehensive, annual IHEs for members of our Medicare Advantage plan partners. These clinicians spend quality time with members in the place they're most comfortable: in the home. They have a direct line of sight into members' well-being that isn't possible to observe from a physician's office. They can detect food insecurity or medication adherence, directly identify fall risks, observe the state of hygiene throughout the house, and answer questions that can't be addressed in the typical visit in a local doctor's office.
Many of the Medicare Advantage (MA) beneficiaries our clinicians see have a social factor that affects their overall health, and more often than not, there is more than one social factor. If a beneficiary needs transportation to a follow-up appointment because she cannot afford to get their car fixed, for example, that beneficiary likely also struggles to afford her medications.
Our clinicians evaluate and document MA beneficiaries' clinical, physical, social, and behavioral conditions and send that information directly to the individual's primary care provider and health plan. More and more, our MA plan partners are counting on us to help them provide whole-person care by directly connecting individuals to the services they need that aren't clinical but affect their overall health.
The range of issues that comprise social determinants of health is vast. CMS recognizes that standardizing and collecting data on these unmet needs will not only guide and inform where and how resources are spent but also help health plans take steps to directly address many of the socioeconomic factors that accelerate health disparities. With these changes, "CMS aims to take the lessons learned during this time and move forward toward a system where no patient is left out and everyone has access to comprehensive quality health services." Collecting and standardizing SDOH data is a critical step toward achieving that goal.
IHEs serve as an indispensable mechanism for collecting comprehensive data in order to facilitate patient-centered, holistic coverage and care. My hope is that CMS's proposed SDoH data requirements are adopted and ultimately expanded to all Medicare and Medicaid programs so that this data may be collected in the best place to collect it, sitting side-by-side with a beneficiary in their home.
---
Marc Rothman, MD is the Chief Medical Officer of Signify Health.