3 min read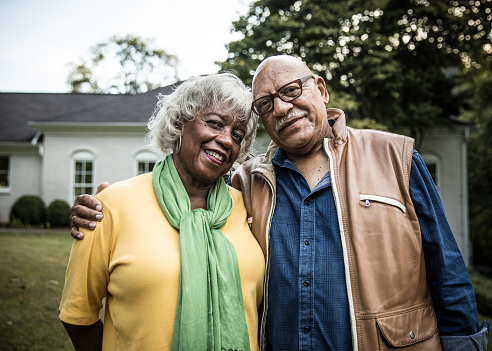 When the Medicare Bundled Payment for Care Improvement (BPCI) program was launched in 2013, it was the first national alternative payment model that put providers at financial risk (for any losses incurred on the patients they manage) from day one of the program. In 2018, BPCI was replaced by BPCI-Advanced. By then, it had grown substantially from its early roots to representing over $10 billion in at-risk contracts per year with providers in all but one state. And it's still going strong today.
That growth has partially been fueled by clear and consistent signals from Medicare and private sector payers that the move from fee-for-service to value-based payments is irreversible. But BPCI-A, like most models spun out of the Center for Medicare and Medicaid Innovation (CMMI), is voluntary and, notably, the number of provider participants is rarely greater than at the beginning of the program. That's because, as the years go by, participants drop out. For some providers, it's because they don't make a serious commitment to moving to value-based care. For others, it's because annual changes in program rules and goals create too much uncertainty. And uncertainty is different from risk – risk can be quantified, uncertainty can't.
This year, providers' decisions about continuing in BPCI-A were particularly difficult. For one, they were contending with the continued challenging effects of the COVID-19 pandemic. For another, program changes required extensive evaluation. And finally, their choice of bundles in which to participate is binding for the next three years – until the end of the program.
The BPCI-A program changes for the remainder of the model (through 2023) are significant and fall broadly into two categories:
Reducing selection bias

– until now, participating providers could pick and choose any bundle they wanted and they could change their selections periodically. But this year, providers had to select all of the bundles in a specific clinical group, such as cardiac care or orthopedics, and those selections are binding for the remainder of the program. Once selected, they are obligated to participate in the entire group of bundles. This ensures that value-based principles of care are applied to all of the bundles - not just those that appear to be easy wins.

Reducing errors in bundle prices

– the calculations used by Medicare to establish the prices for a bundle are, to say the least, complex. For the first two years of BPCI-A, the prices for each bundle included an adjustment to compensate for expected changes in the cost of the underlying medical services. Most of the adjustments were negative, meaning the cost of care was declining. An

analysis

of the program in early 2020 concluded that these adjustments could have been over or underestimated. In response, Medicare will now be able to retrospectively adjust pricing at the end of each performance period. This creates uncertainty for participants since they won't know the final bundle pricing until

after

they have made bundle selections and delivered services.
Despite the uncertainty, the majority of Signify partner-providers committed to participating in a larger number of bundles for the remainder of the program, a sign they are moving resolutely toward value-based care. That's good news for Medicare beneficiaries who will benefit from better care coordination and outcomes. And it's good news for the Medicare Trust Fund, as financial incentives are aligned to promote high quality patient care at lower costs.
However, some of the current participants dropped out of the program, concerned about the combination of committing to a greater level of risk by having to select all bundles in a clinical service line, with the general economic uncertainty caused by the pandemic. If the BPCI-A program is to be sustainable, Medicare must ensure broad participation among all providers in order to advance the program goals of better care and smarter spending. That means applying pricing policies that encourage the best performers to get even better, and those who need to improve to have the opportunity to improve. And, that means ensuring a return on investment for all providers who have committed the substantial resources necessary to advance value-based care.
Francois de Brantes is Senior Vice President, Episodes of Care, Signify Health.