5 min read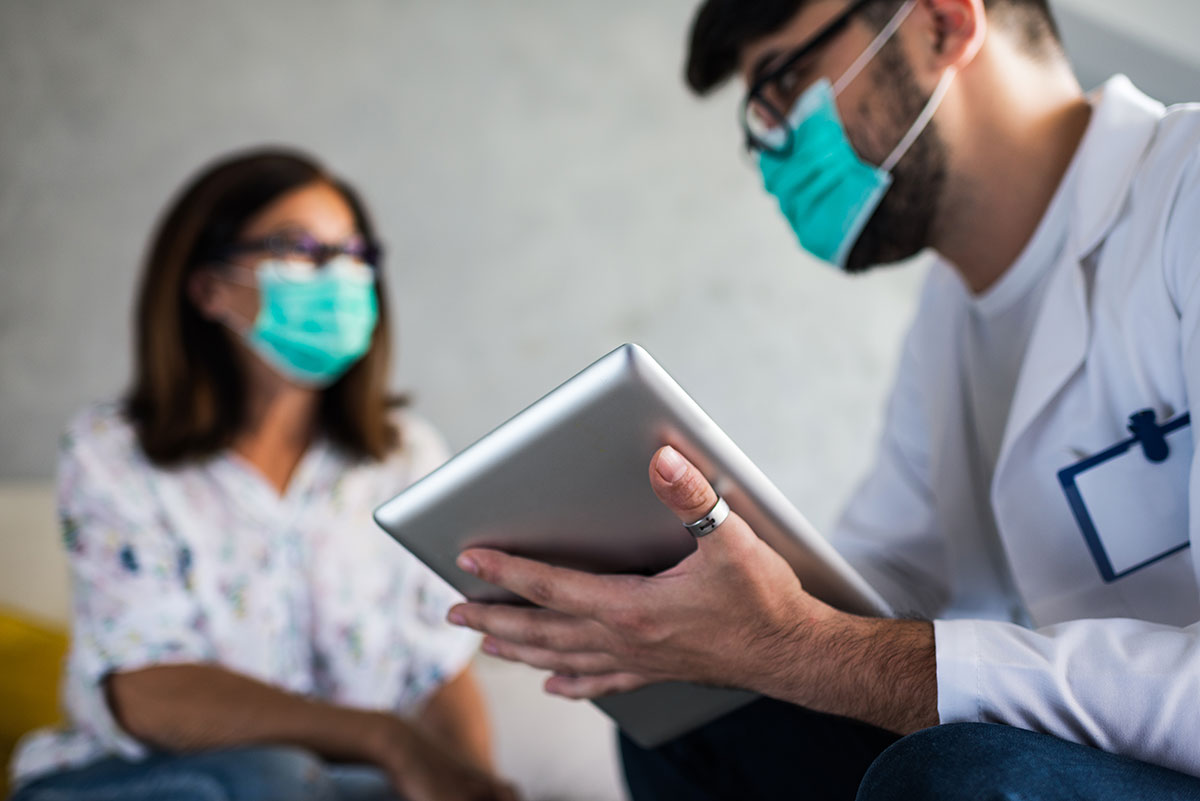 As a practicing physician, I've seen firsthand the challenges people face with medication adherence, especially when their prescribed medicine requires a complex set of steps to both start and continue taking it over a period of months, even years. And, as the Chief Medical Officer of Signify Health, I've seen how the logistical challenges of facility-based dosing regimens can be mitigated by moving care homeward.
On the most extreme side of the complexity spectrum is a drug like Zulresso, which was approved last year to combat postpartum depression. While it has been life-changing for many women, this particular therapy must be administered intravenously over the course of 60 hours. New mothers who struggle with postpartum depression are not ill enough to require a short-term acute care stay, nor can they receive a 60-hour infusion in their psychiatrist's office. This is a potentially transformative treatment without a home in our healthcare system.
There are many other examples of drugs that have a Risk Evaluation Mitigation Strategy (REMS) or other rigorous clinical protocols that entail a range of pre-initiation baseline assessments and screenings and require monitoring and reporting on an ongoing basis. Drugs with complex treatment regimens are becoming increasingly the norm for a variety of chronic conditions, including cancer, autoimmune diseases, respiratory conditions, and nervous system disorders.
For those who have difficulty making it to multiple visits at multiple locations or spending time away from home and work, delays and disruptions in therapy are not uncommon—even when a therapy is urgently needed. Those who rely on caregivers to help them keep appointments have an added set of complications to manage at a time when they are stressed and not feeling well. For them, today's facility-centric health care system simply is not working.
Organizing care around the person instead of a place
This is an issue we're tackling at Signify Health. As a company that has a mobile network of nearly 9,000 credentialed providers conducting visits in the home, we're in a unique position to help break down barriers throughout the continuum of therapy, working one-on-one with patients and their caregivers.
What we've observed from the more than one million in-home health evaluations of Medicare Advantage and other managed care plan members we conducted in 2019 is that almost everyone has complex clinical comorbidities and social issues, some of which are unidentified and unaddressed. These gaps often manifest themselves in a patient's decision not to start a therapy recommended by their doctor or in the patient stopping therapy after the first fill.
Recognizing this need among the people we serve, we have been working with life sciences companies to determine the best way to support patients and caregivers in the places outside of the provider's office – their home and community – with a goal of improving patient adherence.
Reducing barriers to therapy initiation and persistence
In 2015, Signify Health conducted our first in-home First Dose Observation (FDO) program. We represented the manufacturer of a disease-modifying therapy that cuts MS relapse rates significantly and slows disability progression.
The first dose of this particular MS therapy requires close monitoring for at least six hours after the drug is administered. That's too much time for a clinic visit, but not enough to warrant a hospital bed. Between 2015 and 2019, we conducted over 2,700 first dose observations for patients under their own roofs. That's more than 16,000 hours of treatment time that would have otherwise been spent in a clinical setting.
What began five years ago as a service in 28 states has now grown to all 50 states. Since then, Signify Health has expanded partnerships across the pharma industry, with a focus on improving access to new therapies and taking costs out of the system. Our new collaboration with Parexel aims to break down barriers for those participating in clinical trials and their caregivers.
Combining Signify Health's best-in-class scheduling and logistics technology with a national, multidisciplinary network of clinicians allows patients to remain in the comfort of their own home, where all elements of treatment are completed with the same safety and measurement as any other outpatient or inpatient setting.
Taking care of the caregiver
For many people, particularly seniors and children, their health is in the hands of their caregiver, who is both a vital extension of the clinical care team and patient advocate. The social issues that can get in the way of a patient accessing treatment are just as prevalent for the caregiver, but rarely adequately addressed. These challenges are particularly poignant for those in clinical trials who must receive treatment at a study site far from home.
We are bringing our deep domain experience in social determinants of health to support the unique needs of caregivers. After conducting comprehensive assessments of social needs, Signify Health's social care coordinators connect caregivers to local community resources through our proprietary technology collaboration platform. This service can play an important role in patient treatment and recovery, helping to reduce physical and/or emotional burdens while also helping to improve adherence and persistence. Caregiver support can be of particular value for minority populations or other groups where health disparities have an adverse impact on access to treatment.
Novel therapies need new solutions
As we enter an exciting new era of discovery with next-generation biotherapeutics such as gene and cell therapies, being able to meet patients where they are to bridge these clinical and social gaps is essential if they are to realize the possible life-altering benefits.
For Signify Health, it means leveraging our mobile clinician network, our community networks, technology-enabled clinical and social care services and insights to help bring new biopharma products into new markets – and to those who can benefit from them.