4 min read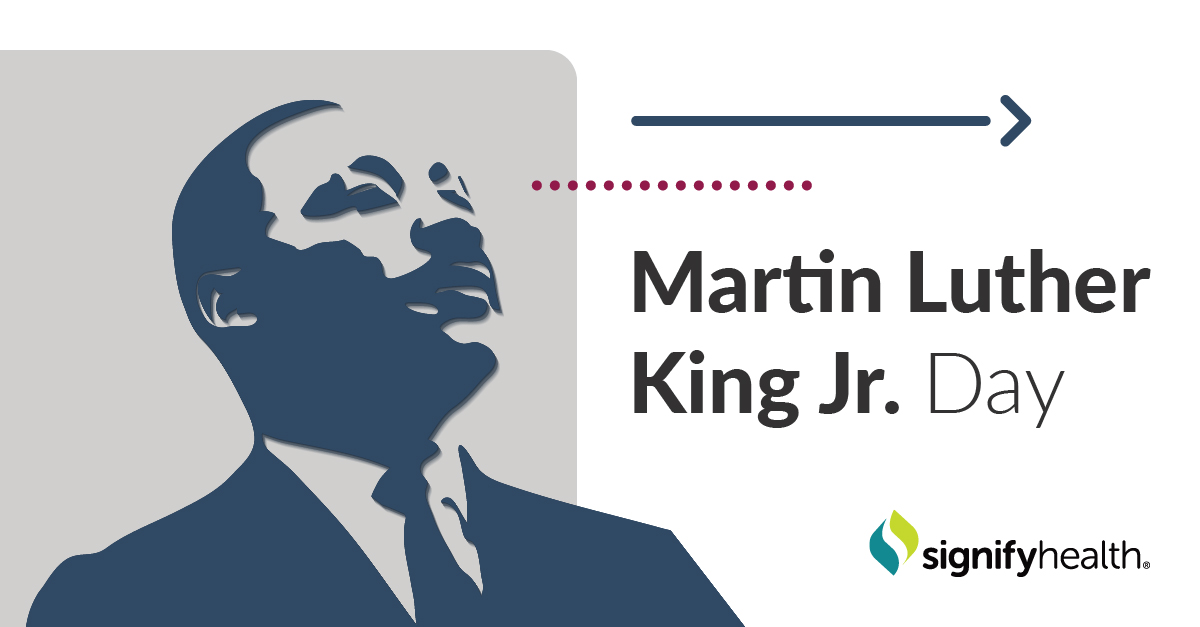 Today, we celebrate Martin Luther King Day. Today honors a great man—a once in a generation visionary—who inspires us to transcend race, come together, celebrate diversity and improve the lives of everyone.
While Martin Luther King was one of our greatest civil rights leaders, he was also passionate about health equity. He believed that, "Of all the forms of inequality, injustice in health is the most shocking and inhuman because it often results in physical death."
Sadly, there is much work to be done to fix health disparities, particularity within communities of color. The National Institutes of Health considers healthcare disparities to be one of the most important issues facing our healthcare system today. Why? Just look at the statistics:
Health equity goes beyond politics. It's also about people and communities. It's about parents keeping their children healthy; seniors wanting to stay healthy at home for as long as they can; and people needing access to quality healthcare and community support during times of poor health.
Signify Health recognizes the vital role community plays in the well-being of everyone. While our commitment to building a healthier place for us all to live and age in starts with transforming how care is paid for and delivered so people can enjoy more healthy, happy days at home, it doesn't end there. It extends beyond healthcare and reaches into the communities and environment where we work and live.
We focus on people's care and on closing the gaps in their social determinants of health needs. We've built relationships with community-based organizations to help them address health disparities, focusing on social determinants of health issues, such as access to medical care, healthy food, transportation and social support. When our healthcare and social care coordinators visit the homes of our customers' members, they look at the patient's social needs and, if necessary, swiftly connect them to local community resources.
Our approximately 2,100 employees are committed to making a difference, too. Whether it's volunteering through a Signify Cares program or the work they do in their personal lives, we believe that we're stronger by working together.
This year, on Martin Luther King Day, we're leveraging the DoSomething.org platform to participate in a virtual day of service. We're collecting children's books to donate to homeless shelters and local schools. We're hosting virtual book clubs to read books by underrepresented groups. We're reaching out to YouTubers to create captions for their videos for the deaf and hard of hearing. We're donating feminine hygiene products to homeless shelters. And, we're going to use a step-by-step guide to start conversations with friends and family about how to be anti-racist and disrupt racism in our communities.
Dr. King was an inspiration to all of us, and it is important to recognize that since the 1960s, we've made great progress in diversity and inclusion. But it is not enough; there is so much more to do. However, by coming together as communities across the country—like the millions of volunteers on Martin Luther King Day—I remain optimistic that, one day, we will truly change. We will transcend racial issues and disparities and achieve the greatness Dr. King saw. Now, more than ever, we need to learn from his life, believe in his dreams and continuously work toward realizing his vision.