4 min read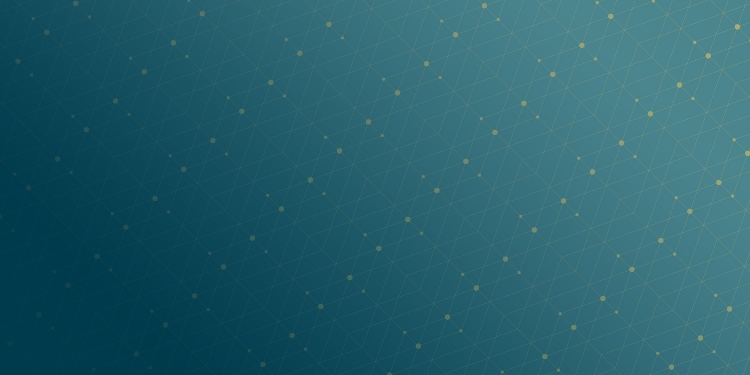 Last month, several hundred people congregated in Washington DC for RISE's National Summit on Social Determinants. It proved to be a rich, dynamic conference, jam-packed with education, discussion, and debate from diverse set of cross-sector attendees.
Everyone can agree on one thing: 2019 seems to be the breakout year for Social Determinants of Health.
Dr. Jamo Rubin, President of Signify Community, kicked off the conference with a trio of themes that served as guardrails to shape the agenda:
Not Medicalizing SDOH:

While SDOH is a relatively new concept in healthcare, community organizations and social workers on the ground level have always understood the importance of social barriers. Jamo made it clear that this wasn't going to be another healthcare conference - it was going to be a conference about health – with equal representation from everyone involved.

Cross-Sector Partnerships: While most healthcare organizations have partnered on occasion, building strategic, sustainable partnerships at scale is a different matter altogether. To solve SDOH, these alliances aren't just important - they're mandatory for success.

Successes and Failures: Learning from failure is just as important as highlighting successes. This conference was an open, honest discussion on what is working and, more importantly, what doesn't. As the numerous panelists, speakers, and case studies made clear, there are complex challenges to incorporating non-clinical care into population health. But with the right strategy, platform, and approach, it can be done.
Here are four takeaways for organizations developing an SDOH strategy of their own.
1. It takes a Community
During his keynote, Leavitt Partners' co-founder and Board Chairman Rich McKeown, who previously served as chief of staff for Gov. Mike Leavitt at the U.S. Department of Health and Human Services (HHS), highlighted the importance of building alliances for this next era of value-based care. He discussed the roles, responsibilities, and components necessary for the creation of large, successful, cross-sector alliances.
While broad, state and federal-level policies will have a hand in redistributing dollars from clinical to social services, Rich stressed that the government isn't going to solve SDOH - it will be done on the ground level, with local and community alliances coming together to determine mutually-aligned incentives and governance structures. These partnerships between the health and social service sectors is the key to generating outcomes from vulnerable populations.
The impact alliances was brought to life when Eric Epley, Executive Director of the Southwest Texas Regional Advisory Council for Trauma (STRAC), took the stage. He shared an in-depth case study on how his organization reduced psychiatric-related ED admissions in Southern Texas by partnering with law enforcement, EMS, behavioral health facilities, community organizations, payers, and hospitals.
Epley pointed to the 3.5k super utilizers in the region that cost $175 million dollars annually, and emphasized the difficulty associated with a population enrolled in multiple plans and systems. Making an impact on these people's lives required bringing together a diverse (and often competitive) set of stakeholders, defining a common need and agreeing on aligned objectives.
"It's amazing how much can get done when the people involved aren't worried about getting credit," he joked.
2. Care Comes First, Health will Follow
Broader state-level policies can impact the health of vulnerable or high-needs patients, and so healthcare must start thinking proactively, with more creativity and empathy.
Katie Zito, Senior Government Relations Director at Anthem Indiana's Medicaid plan, pointed to her state's homeless shelters as an example. These shelters are not "low barrier," she said, describing how rules at both the policy and institutional level can make it very difficult for patients to get assistance without jumping through extra hoops (e.g. reporting eligibility, passing drug tests, and so on.)
SDOH programs must develop the responsiveness to act in these situations, with an eye on the endgame for the patients in question.
3. The Importance of Defining Success
Across numerous presentations, speakers insisted that alliances must define what success means. If the goal is to help improve care for complex patients with housing needs, defining success requires both a short-term metric - such as were they provided a housing service - as well as a longer-term outlook related to outcomes and sustainability.
Panelists pointed to community benefit programs as a short-term source of funding for outreach, engagement, and provision of social services. However, they also spoke of illustrating the business case internally by measuring costs and outcomes. In the example above, this housing intervention produced a $337 reduction in PMPM spend for 56 patients.
With vulnerable populations and new patients, it is also important to consider 'first time measurement' versus 'ongoing measurement.' In Indiana, several of the homeless patients in the early phases of the intervention died because they were so sick to begin with. This speaks to the need to measure and evaluate outcomes rigorously, as well as determine the return on investment (ROI) calculation on a longer-term timeline.
4. Self-awareness is a Virtue:
Healthcare organizations have varying levels of reputation in their communities. As partnership becomes an imperative to success, health plans and systems will have to develop a better sense of how they are communicating, navigating local relationships, and showing up as engaged leaders willing to listen and learn.
As Michael Monson, SVP of Medicaid and Complex Care at Centene summarized,
there are 3 points of market failure for SDOH to date: 1) Deep linguistic and cultural differences between sectors that get in the way of making connections; 2) A social services sector that is very fragmented; 3) Lack of a 'standard product' that the social sector is 'selling.'
"Shame on us in healthcare for needing that," he added as a footnote, "but we do need it." This type of awareness, to recognize and be transparent about 'real world' needs from a business operations standpoint is integral to establishing trust and building partnerships.