3 min read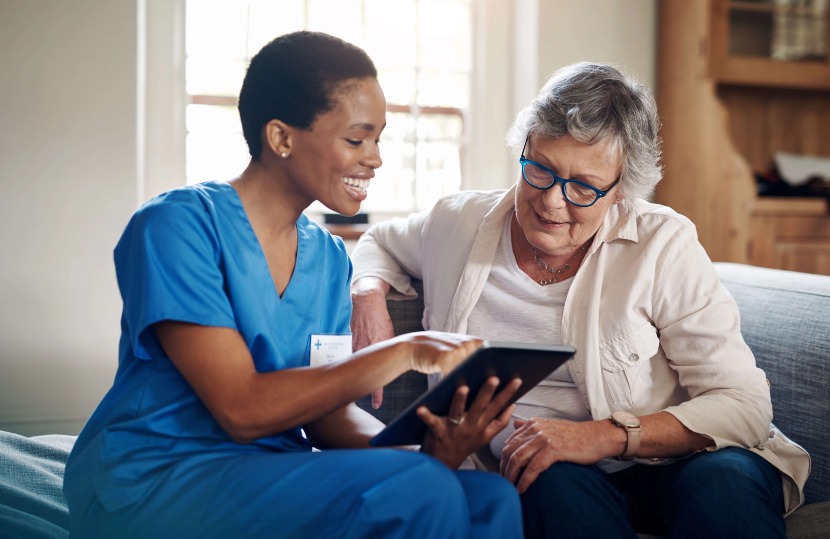 "There is no way to compassion; compassion is the way." -- Chinese proverb.
Compassion is a quality that is universally shared by most healthcare clinicians. While medicine holds the power to cure, care that is delivered with compassion leads to better outcomes for patients and caregivers alike. Research has proven time and time again that when patients are treated with compassion, they heal faster.
Every day, our Signify Health clinicians provide care with compassion to the seniors they visit when conducting in-home health evaluations. They often tell me that it is one of the most rewarding things they do and what they look forward to each day. They meet with patients and listen to their health issues, determining if they need immediate care, or need help preparing meals or arranging transportation to the hospital for follow-up care.
Being compassionate isn't just a nice-to-have quality; it is one of Signify Health's core values and is at the heart of what we do and who we are. It starts with the intent to help alleviate someone else's suffering or pain and contribute to their happiness and well-being -- a prerequisite to achieving our mission of helping members have more happy, healthy days at home. But, it also serves as the foundation for how we treat each other every day. And now, more than ever, we need compassion as our work/life integration changes in a post-pandemic world.
Compassion and empathy, the ability to understand and share the feelings of another, are also emerging as rising business leadership trends. I've seen a notable increase in business articles about how compassionate leadership forges stronger connections between team members by improving collaboration, building trust and enhancing loyalty.
Earlier this year, we invited Dr. Lauren Daley from the Catalyst, the global nonprofit that drives change with pioneering research and practical tools to accelerate and advance women in leadership, to talk with our teams about the changing workplace environment and how we can incorporate more compassion and empathy into our lives. She shared research on empathy as a critical value for the future of work, especially during times of disruption, rapid change and crisis in bridging divides between people because it creates connection and is an important component of inclusion and innovation.
While listening to Dr. Daley emphasize that empathy and compassion are skills we can develop, I couldn't help but think about how it relates to both business teams and healthcare providers, and how we can learn from each other. Dr. Daley recommended that we start with empathetic communication as an easy way to show empathy to others, even in virtual work environments. Most healthcare providers use these skills every day:
Listen without judgment or assumption
Reflect and check your understanding
Stay present in the moment
Ask questions to further your understanding. Be curious about their experiences
Use nonverbals and encouragers to show you care.
If there is one thing I've learned from this past year, it is that on-going change is our "new normal." Dr. Daley reinforced the need for us to develop skills to help make change easier for everyone -- starting with being more compassionate and empathetic towards each other. I encourage you to visit catalyst.org and explore the many topics they research, including empathy and compassion; then read some of the business articles on compassion and empathy that I've referenced below. Finally, take a moment to reflect on the importance of compassion and how we make it part of our daily lives, our work, and our purpose.
Compassion is helping Signify Health redefine healthcare by inspiring a more purposeful work environment. We have a bold mission to safely build a healthier place for us all to live and age in, and we need strong compassion and empathy skills to achieve it.
________________________________________________________________________________________________________
Manjula Julka, MD, MBA is the Population Health Officer at Signify Health.