3 min read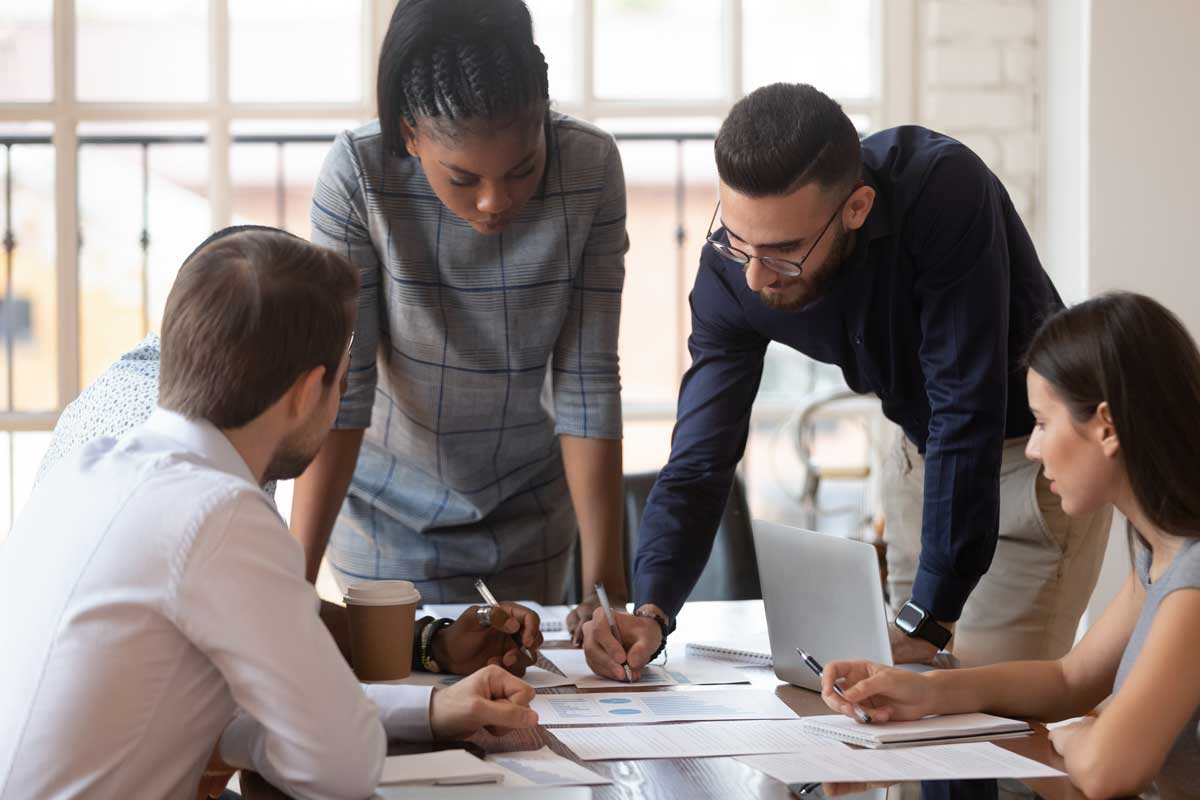 Inclusion requires more than words stating a company's commitment. It needs clear purpose, actionable goals and measurable progress. It is one of our core values at Signify Health and a key driver behind many of our internal initiatives and training programs. While our Inclusion Value recognizes the need to support our entire universe of diverse populations, today, I want to share what we are doing to uplift our women colleagues.
In 2020, Signify Health launched our Women's Leadership Network (WLN), a new Employee Working Group designed to inspire and empower all women to excel both professionally and personally.
Open to both women and men, the WLN sponsors internal programs to help our company understand how to make Signify a place where women can have opportunity-rich careers, where they can thrive, and inspire other women to join us in fulfilling our Mission of helping people enjoy more healthy, happy days at home.
This is an opportunity we are addressing head-on. And we're off to a good start. Last year our WLN initiated two programs to support, encourage and lift up the women at Signify Health:
Grace Hopper Celebration Scholarships:
In the Spring of 2020, we announced the "Grace Hopper Celebration Scholarship Program" where we invited Signify women to apply for scholarships to attend the September Grace Hopper Celebration Conference honoring Rear Admiral Grace Hopper, an influential woman pioneer in the history of technology.
Signify Heath selected six Grace Hopper scholars to attend this week-long, virtual event that is the largest, global meeting of women technologists who come together to learn from one another, network and celebrate their achievements. Afterwards, each of Signify Health's Grace Hopper Scholars shared their learnings with the rest of the company. And the company's reception to their experiences was so positive that our one sharing session turned into four webinar panel discussions.
Signify Health's Women's Leadership Panel Discussion
One of our WLN launch highlights was "Building Up the Women Around You," a Women's Leadership Panel Discussion where four of Signify Health's women executives shared personal experiences as successful women and business leaders. During this virtual, standing-room-only event, attendees learned it wasn't easy for any of them. All are highly dedicated, hardworking and passionate about their work, and each had valuable experiences to share with women at all stages of their careers. The top ten key learnings from the session were:
Make work more than numbers. Rewrite your job description to find value in what you do and take advantage of opportunities to give back, whether it is to a community, a customer base or to your colleagues.

Lateral career moves can help you define your career, so don't expect your path to have a straight and steady trajectory. Take the risks, seek out the scary new challenges and experiences.

Imperfections are okay, recognize them and find the positive in them.

We've all had career bumps. Push your comfort zone until you face failure. Failure can be valuable. But, first, find or build a team where it is safe to fail as long as you are accountable and learn from mistakes.

Don't let your email inbox or To Do List be your master. Learn to say no, so you can focus on what is really important.

Empowered teams accomplish great things. Be a committed delegator and lead with influence not dictates.

Find many mentors; be a mentor to many; and, don't forget to be your own advocate.

Always put your best foot forward, but don't be a perfectionist. It just gets in the way of getting things done.

Build a balanced team. Hire people who know something you don't and put them out front.

We need to continuously build our networks; become life-long learners to expand our knowledge and skill-sets; and keep supporting one another. This is not a zero-sum company; there is so much opportunity here for everyone.
As women, we have the opportunity to step up and lead. It is up to us to support each other, focus on delivering our Mission and keep driving forward to make it happen.
What's Next
We are committed to living our Inclusive Value to the fullest, in every corner of our company and it is exciting to see the momentum building. We will be introducing new Employee Working Groups, and plans are already underway to build upon our WLN programs in 2021 to support women colleagues and magnify our potential throughout the company. Now, it's up to us to create a new standard of opportunity for women in our industry.