4 min read
Streamlining the Annual Well Visit Workflow for ACO Success
By Signify Health Team on Sep 18, 2023 8:57:25 AM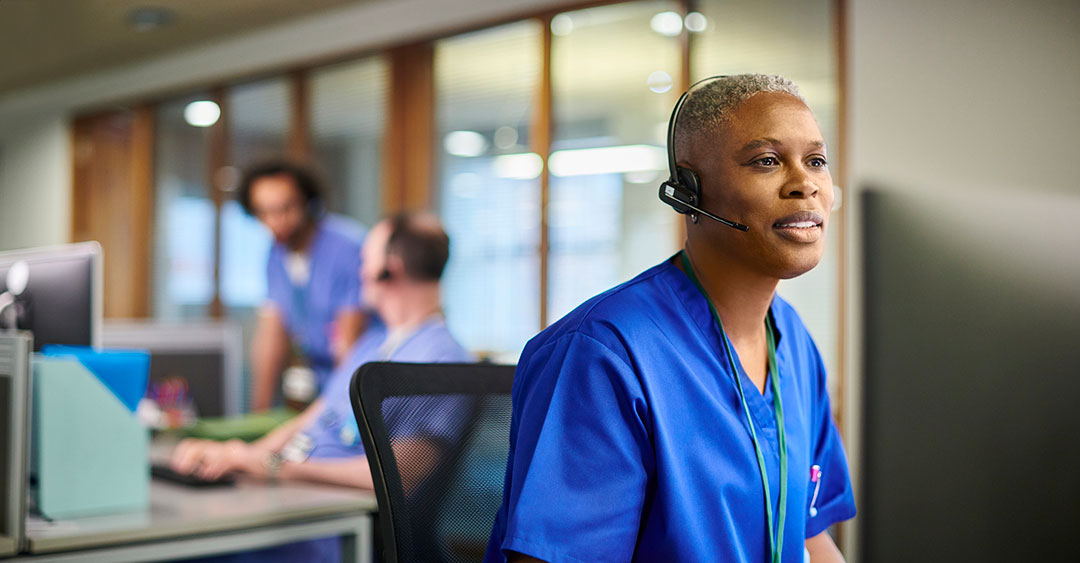 The shift from volume- to value-based care stresses quality metrics, preventive care, care coordination, and finding gaps in care. Holistic health and wellness are central to value-based care, which also aims to help patients access key screenings and better evaluate their health, situations, and other risk factors.
The annual well visit (AWV) offers a way for care teams to build meaningful bonds with patients and gain a holistic view of each patient's health status and needs. During the appointment, providers make or update their patient's Personalized Prevention Plan and do a Health Risk Check. This visit lets care teams set the bar for high-value care, address gaps, and spot patient needs. Conversations during these visits allow teams to start care coordination upgrades and better interact with high-risk and chronically ill patients.
Clinical teams that embrace AWVs as a standard see better patient commitment and outcomes. As a CMS reimbursable service with no patient co-pay, the AWV generates income for practices to expand primary care services like extra staffing, care management, and coordination.
Providers who incorporate the AWV into their workflow not only meet accountable care organization (ACO) goals, but also:
Promote patient empowerment through better engagement and communication by establishing a yearly touchpoint.
Build a population health team that partners with physicians and patients.
Provide financially sustainable preventive care in primary care settings and raise clinic income.
Efficiently capture quality measures in one visit.
Precisely track and document current diagnoses, spot new issues, and refine patient risk scores.
Encourage referrals to care management and other needed services.
Nurture and solidify a provider-patient relationship built on trust.
Completing AWVs consistently is an essential step providers can take to progress financially and benefit patient outcomes in an ACO.
Advancing Technology to Better Target Patients
Centers for Disease Control and Prevention data shows 65% of Medicare recipients have two or more chronic conditions, accounting for 93% of Medicare costs. Putting more emphasis on screening and preventive, holistic care allows care teams to intervene early, helping prevent patients from developing more severe, costly chronic conditions.
Yet navigating multiple patient groups and spotting the patients needing extra support can challenge providers. Now, by collaborating closely with our clients to grasp their challenges, we at Signify Health have upgraded our Coach Platform to make it easier for providers to organize AWV lists to tackle gaps in care, better oversee chronic conditions, and help maintain that crucial long-term bond with patients.
Our Coach Platform simplifies care management and patient engagement activities by consolidating and prioritizing them into a single, user-friendly repository. Its high level of customization helps users tailor the tool to suit their organization's needs. With a new, expanded AWV workflow, office schedulers and population health nurses can deliver an even better patient experience while streamlining AWV processes.
By employing a team-based approach, healthcare teams can maximize efficiencies by consolidating AWV data with information gleaned from their electronic health record (EHR) data. This affords the ability to gain timely insights, prior to receiving claims data, and results in not only tracking and managing AWV goals but also personalizing patient interactions that lead to improved communication, patient engagement, and care outcomes.
Instead of chasing a list of thousands with unclear priorities, providers can use our new scheduling user interface (UI) to readily see who to focus on. Our technology streamlines the AWV list to spotlight patients needing an appointment –– optimizing your outreach. Keeping the list actionable by hiding patients who declined a visit or aren't eligible, then reorganizing based on the next best action, ensures that outreach teams are focusing their efforts where needed.
The list displays patients needing an AWV, and users simply click a name, then an action like "Call patient to arrange their yearly visit." Outcomes and follow-ups are logged (Yearly Visit Scheduled, Yearly Visit Done, Call Back Later, Remove from List). Users can timetable follow-ups for a specific date, schedule reminders, and add notes (like "patient needs transportation" or "bring medications"). A full edit history including changes, who made them and when, gives an ongoing record of patient interaction and next steps.
Our goal was not only to make this AWV UI highly practical for clients, but to deliver true value to the people who matter most –– the end users in provider organizations.
Partnering for Value and Health
Proactive screening to close care gaps and identify and manage chronic conditions starts with the AWV. And now, we're assisting providers to make better, more efficient use of patient data to enhance outreach and successfully navigate the Medicare Shared Savings Program and Medicare Advantage value-based contracts as a core part of a value-based approach. At Signify Health, we go beyond just facilitating the coordination of AWVs patients; we aim to optimize each visit to promote mutual benefits for patients and providers.
Providers joining one of our ACOs use our new workflows, training, education, and award-winning technology to boost patient care outcomes.
Our focus on refining the AWV workflow enables providers to spend less time managing their visit lists, prioritizing patients, and scheduling visits, so they can concentrate on the preventive care that helps lessen the impact of chronic conditions. Enhancing care delivery and the patient experience through tech-enabled teamwork.
By emphasizing whole-person, preventive care and delivering suitable services, ACOs pave a sustainable way to support primary care change. We remain devoted to giving providers the technology and expertise they need to prosper in value-based programs.