7 min read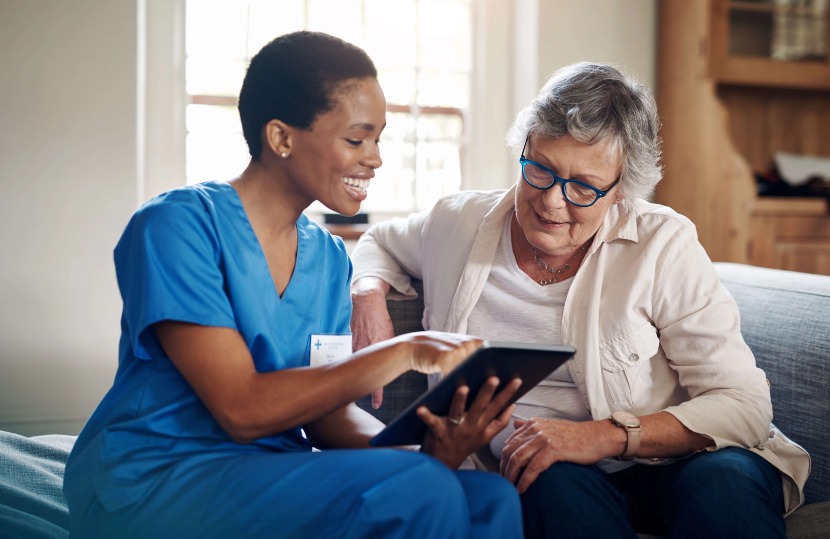 Changes expected to have positive impact on 2023 earnings

Company ending its participation in the BPCI-A program to focus on supporting future growth

DALLAS & NEW YORK – July 8, 2022 – Signify Health, Inc. (NYSE: SGFY) today announced that it is winding down its Episodes of Care Services (ECS) segment in order to focus on its fast-growing and profitable Home and Community Services (HCS) business and recent Caravan Health acquisition. The Company is exiting CMS' Bundled Payments for Care Improvement-Advanced (BPCI-A) program in light of the newly released CMS retrospective trend calculations
that lowered target prices for episodes, thereby reducing the opportunity for savings. This strategic and timely decision allows the Company to invest more to drive the future growth and diversification of the HCS and Caravan Health businesses supporting the needs of health plans and providers in total cost of care contracts, where they take responsibility for the cost of a patient's healthcare over the course of a year. The Company anticipates these changes will have a positive impact on 2023 earnings, and will provide additional guidance in its Q2 earnings report in early August.

"Our HCS segment is experiencing tremendous growth as our health plan clients have prioritized access to the home as part of their focus on closing clinical, behavioral, and social care gaps," said Kyle Armbrester, Signify Health CEO. "Clients are seeing the value in our unique position: our ability to see patients in the home and refer them to care for the urgent needs we identify. This is particularly so with the social and behavioral needs that are crucial to improving care but are often very hard to assess in traditional care settings. We are making investments to create operational improvements that will increase efficiency, expand use of connected devices, and allow us to diversify into new services to drive better health outcomes in the lives of people we touch."

The Company's timing and decision to terminate its participation in the BPCI-A program is driven by recent policies implemented by the Center for Medicare & Medicaid Innovation (CMMI) affecting BPCI-A pricing that the Company and its clients believe have rendered the program unsustainable. The BPCI-A pricing methodology has changed repeatedly over the years and has recently included the imposition of a retrospective adjustment that is not based on publicly available data, cannot be accurately forecasted, and is known only long after a performance period has ended, making it impossible to take real-time action. The Company is currently in the process of contesting the most recent pricing calculations through CMMI's standard appeals process and advocating for CMMI to offer providers immediate relief.

In addressing the decision to end Signify Health's participation in the BPCI-A program, Mr. Armbrester said, "We made this decision in partnership with our clients, who have repeatedly surpassed benchmarks for quality care and operational improvements with our support— including significant reductions in readmissions and increases in healthy days at home during an extremely challenging period for healthcare."

The Caravan Health business is not impacted by these changes. Caravan Health was acquired by Signify Health in March 2022 for its strong capabilities in enabling providers and accountable care organizations (ACOs) to excel in population health management and value-based payment programs. Since the acquisition, this business has continued to outperform as clients align themselves with CMS' goal of having all Medicare beneficiaries in an accountable relationship with their health care provider by 2030, and recognize the benefits of leveraging Signify's diverse capabilities in managing the cost for all of the care provided to a patient. This includes the Company's post-acute and transition to home capabilities, as well as key services from its HCS segment, such as the ability to reach patients in their home in order to better manage their care, which the Company believes will result in incremental savings in 2023.