3 min read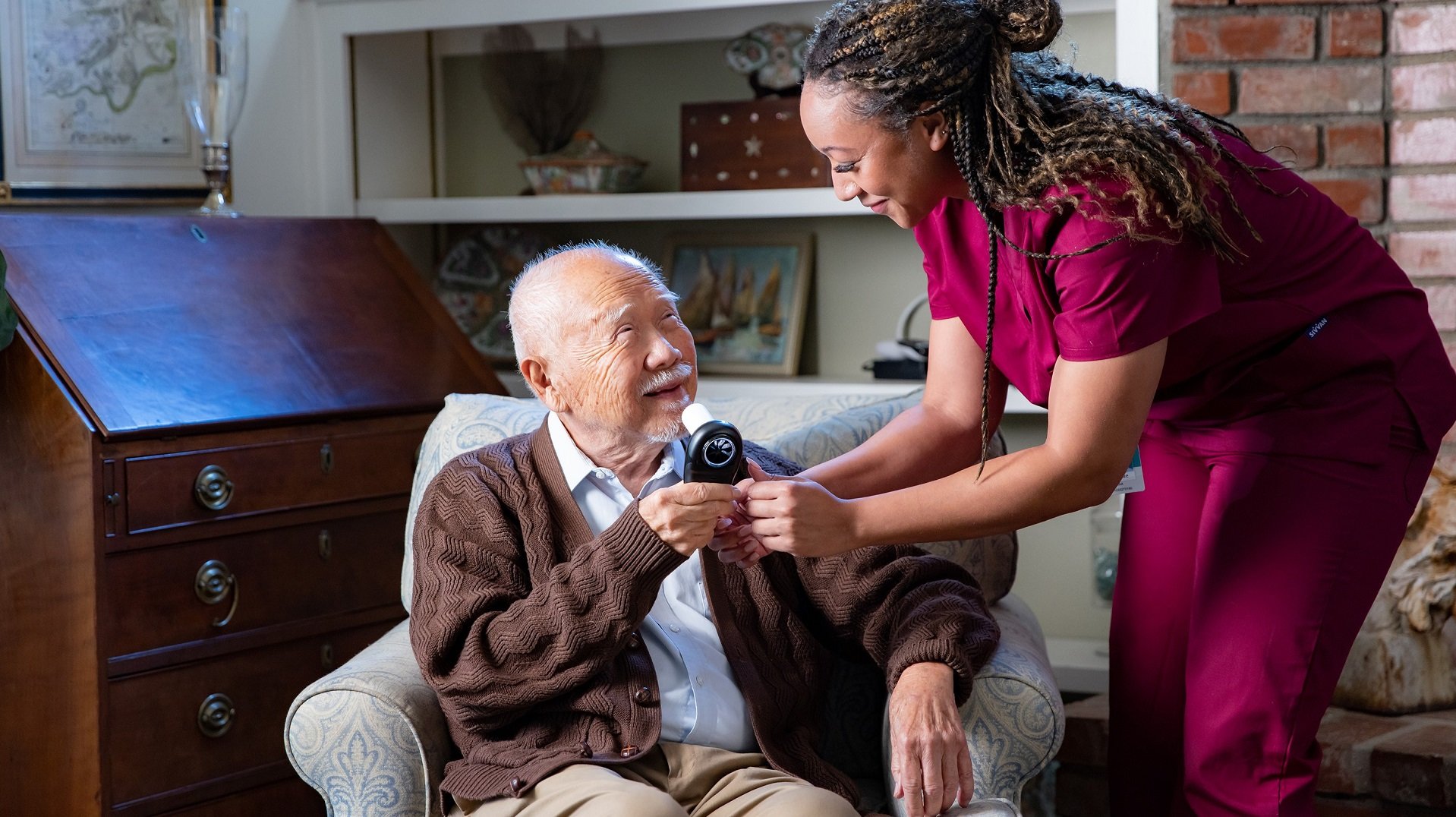 Combined companies will deliver a superior health care experience and drive improved health outcomes
WOONSOCKET, R.I., March 29, 2023 — CVS Health® (NYSE: CVS) today announced that it has completed its acquisition of Signify Health.
Signify Health is a leading technology and services company, focused on provider enablement and bringing clinicians into the home to identify chronic conditions, close gaps in care, and address social determinants of health. Signify has a network of more than 10,000 clinicians in all 50 states, who spend an average of 2.5 times longer with a member during home visits than an average visit with a primary care provider.
"This transaction advances our value-based care strategy by enhancing our presence in the home," said CVS Health President and CEO Karen S. Lynch. "Our expanded capabilities will bring us closer to the consumer as we continue to redefine how people access and experience care that is more affordable, convenient and connected."
The combined company will work to improve care delivery capabilities, lower costs, improve levels of engagement and enable broad access to high-quality care, especially for Medicare Advantage customers. Signify clinicians can have an even greater impact by engaging with CVS Health's unique collection of assets and connecting consumers to care how and when they need it.
"Our mission has always been to build trusted relationships to make people healthier," said Kyle Armbrester, who will continue to lead Signify Health. "As part of CVS Health, we will be uniquely positioned as a payor-agnostic business to support a more proactive, preventive and holistic approach to patient care.
"We're excited to welcome the Signify team to CVS Health," said Lynch. "I'm confident our shared values and complementary capabilities will work together to better address patient needs."
Under the terms of the transaction, each outstanding share of Signify Health common stock is being exchanged for $30.50 in cash, representing a total transaction value of approximately $8 billion. CVS Health funded the transaction price with existing cash and available resources and is committed to maintaining its current credit ratings.
###
About CVS Health
CVS Health® is the leading health solutions company, delivering care like no one else can. We reach more people and improve the health of communities across America through our local presence, digital channels and over 300,000 dedicated colleagues – including more than 40,000 physicians, pharmacists, nurses and nurse practitioners. Wherever and whenever people need us, we help them with their health – whether that's managing chronic diseases, staying compliant with their medications or accessing affordable health and wellness services in the most convenient ways. We help people navigate the health care system – and their personal health care – by improving access, lowering costs and being a trusted partner for every meaningful moment of health. And we do it all with heart, each and every day. Follow @CVSHealth on social media.
Cautionary Statement Concerning Forward-Looking Statements
The Private Securities Litigation Reform Act of 1995 provides a safe harbor for forward-looking statements made by or on behalf of CVS Health Corporation. This press release contains forward-looking statements, which include all statements that do not relate solely to historical or current facts, such as statements regarding the anticipated benefits of the Signify Health acquisition, the integration of Signify Health and how the combined business will operate, and the anticipated future operating performance and results of CVS Health. By their nature, all forward-looking statements are not guarantees of future performance or results and are subject to risks and uncertainties that are difficult to predict and/or quantify. Actual results may differ materially from those contemplated by the forward-looking statements. Such risks and uncertainties include, but are not limited to: risks related to CVS Health's proposed acquisition of Oak Street Health, Inc.; the COVID-19 pandemic, including the potential emergence of additional variants, vaccine and testing protocols, and its impact on the U.S. and global economies and consumer behavior and health care utilization patterns; economic conditions in the U.S. and abroad, including inflationary pressures, high interest rates and supply chain disruptions; and changes in laws and regulations affecting the CVS Health and/or its businesses. Certain additional risks and uncertainties are described in our Securities and Exchange Commission ("SEC") filings, including those set forth under "Item 1A. Risk Factors" and under the heading "Cautionary Statement Concerning Forward-Looking Statements" in our most recently filed Annual Report on Form 10-K and our other filings with the SEC.
You are cautioned not to place undue reliance on CVS Health's forward-looking statements. CVS Health's forward-looking statements are and will be based upon management's then-current views and assumptions regarding future events and operating performance, and are applicable only as of the dates of such statements. CVS Health does not assume any duty to update or revise forward-looking statements, whether as a result of new information, future events, uncertainties or otherwise.
Media contact
T.J. Crawford
212-457-0583
CrawfordT2@CVSHealth.com
Investor contact
Larry McGrath
800-201-0938
InvestorInfo@CVSHealth.com