WEBINAR
Addressing social
determinants of health
Real-world examples of improving outcomes
for Medicare and Medicaid beneficiaries
About the webinar
As healthcare providers look to deliver better care, it's essential to identify and address a patient's social needs. Issues such as access to healthy food, reliable transportation, and safe housing can have a demonstrable impact on health, with estimates asserting these "social determinants of health" (SDOH) can account for 80 percent of a person's health outcomes. Further, unresolved SDOH issues can lead to higher rates of emergency room readmissions and other complications.
Signify Health and leading experts from the private sector and Capitol Hill recently conducted a virtual briefing on innovative solutions to address social determinants of health for Medicare and Medicaid beneficiaries. We would like to thank Representatives Bustos (D-IL) and Bilirakis (R-FL) for providing opening remarks and discussing how they are working tirelessly to meet the SDOH needs of their constituents. We also heard the following key insights from our presenters:
Daphne Klausner from Independence Blue Cross highlighted their

CommunityLinkTM Network

and how the program addresses prescription assistance, food access, transportation, utility issues and others. She also discussed the top 5 behavioral and mental health needs their members experience.

Freddy Warner from Memorial Hermann Health System provided insight into their

Community Resource Centers

and how it is a one-stop environment for vulnerable populations in Houston to enroll in social services and access important primary care and health education.

Lisa Nicholas from Intermountain Healthcare walked us through how they use social needs screenings to connect patients with community health workers that help navigate health and social benefits in Utah.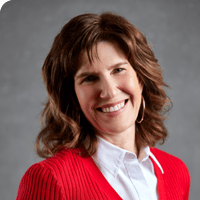 Daphne Klausner
Senior Vice President, Senior Markets
Independence Blue Cross
Daphne Klausner is Senior Vice President and President, Government Markets at Independence Blue Cross (Independence). She is a strategic and entrepreneurial leader with deep health insurance experience focused on Medicare and other underserved populations. In her current position, she provides overall leadership for Independence's Government Business including Sales and Marketing, Operations, Risk Adjustment and STAR Ratings. In 2021, Independence received a 5-star rating for its Keystone 65 HMO and a 4.5 for its Personal Choice 65 PPO.

Under Ms. Klausner's leadership, Independence was the first non-dual MA plan to offer food delivery as part of its benefit package in 2018 and has been critical to the success of Independence's focus on social barriers as they pertain to the Medicare population in Philadelphia. During the pandemic, Independence delivered over 45,000 bags of groceries to its community under a program created under Ms. Klausner's direction.

Ms. Klausner has testified before the U.S. House Ways & Means Committee in support of policies to improve innovation of the Medicare Advantage program.

She graduated from the University of Pennsylvania and received her Masters degree in Government Administration also from The University of Pennsylvania.

Freddy Warner
Chief Government Relations Officer
Memorial Hermann Health System
Freddy Warner serves as Chief Government Relations Officer for Memorial Hermann Health System, and is responsible for federal, state and local advocacy.

Before joining Memorial Hermann, Mr. Warner spent more than twenty years as a government relations, regulatory and business development consultant, working in a variety of legislative, campaign and regulatory capacities in more than 20 US states and in Washington, DC. He previously served in senior campaign and legislative capacities for a member of the Texas Congressional Delegation, a Texas State Senator, and for the Texas Lieutenant Governor.

Lisa Nichols
Assistant Vice President of Community Health
Intermountain Healthcare
Lisa has 30 years of experience in nonprofit healthcare as the CEO of a Federally Qualified Health Center and administrator of Title X programs. As the current Assistant Vice President of Community Health for Intermountain Healthcare, Lisa has leadership for the Community Health portfolio including Intermountain's work to address social needs for individuals and at the community level through Anchor initiatives. Lisa served as adjunct faculty at the University of Utah teaching courses with a focus on underrepresented communities. Lisa has an MSW from the University of Utah and a Health Care Executive Program certificate from UCLA.